2018 SI Global Conference expands Conscious Aging Community of Elders
240 Elders aspiring to be on a Sage-ing journey and those who serve them came together at the Sage-ing International 2018 Global Conference: Elder Voices Transforming the World: Our Stories in Action, October 25-28, in Chaska, Minnesota, to stand for the well-being of the future. There were seven  keynote speakers, over 40 workshop presentations, daily rituals, interactive sessions, fireside chats, walks in nature, music, poetry, film and dance. Engaging elders from a wide spectrum of cultures and traditions inspired and unified us to work together going forward to create greater good for our world. Over the next few months we will share stores from conference participations and future plans of action.
---
 FROM THE 2018 CONFERENCE CHAIR, Marilyn Loy Every
Our Sage-ing International 2018 Global Conference, "Elder Voices Transforming the World: Our Stories in Action! inspired rousing international participation— multicultural and intergenerational.Beginning with rich pre-conference sessions, robust attendance continued throughout the conference with an abundance of shared talents, stirring messages, and transformative experiences.
As the conference came to a close, deeply devoted Elders ceremoniously accepted a call to "eldering"—dedicated to take innovative action in transforming cultural norms of aging, and to take stands for the welfare of families, communities, countries, and global neighbors. It became clear that we, as united Elders, are the ones to blaze a new trail in supporting an intergenerational vision for a thriving Sacred Earth!
We now look forward to our growth and future as an organization in expanding the reach of our mission. There is so much that we can do! Many sage-ing leaders gave valued gifts of service in supporting our fruitful conference, and maintain their support in the ongoing tasks of Sage-ing International.
We are eager for your participation as we continue our inspiring work and create new ways to serve in the world. Our vision will necessitate expansive dedication to keep the torch of transformation aflame. Join us in a vibrant opportunity to engage in service for our precious planet and its beloved inhabitants. We will exponentially foster the significant legacy we envision for following generations.
With gratitude,
Marilyn Loy Every, DMin, CSL
---
FROM THE 2018 SAGE-ING INTERNATIONAL CO-CHAIR, Jerome Kerner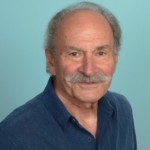 I heard elder voices throughout the conference saying "this has been a wonderful experience."
I saw elders throughout the conference in action partaking in a program full of enrichment and inspiration.
I tasted the carefully prepared wholesomeness of the Oak Ridge kitchen. In other words all my senses were being bombarded with these positive vibes.
And then there were the keynote speakers, each presenting the issues of primary interest; from passing on our stories to purpose and the importance of rituals and rites of passage.
The closing ceremony led by a twenty something was the perfect out-picturing of the goal of inter–generational connection and the powerful synergy that emerges from it.
Jerome Kerner, Co Chair, Sage-ing International
---
FROM THE 2018 SERVICE COMMITTEE CHAIR, Pat Hoertdoerfer
More than 75 elders were called to gather on Sunday afternoon for a LISTENING CONVERSATION addressing hard questions of our time.
Jerilyn DeCoteau, Chippewa elder, told the story of building relations between Natives and non-Natives in Boulder, CO leading to Indigenous Peoples Day 2018 "homecoming"celebration. 
Jaylani Hussein, Council on American-Islamic Relations MN executive director, spoke about being present for cross-cultural conversations in schools, faith communities and with the media to empower American Muslims and build coalitions that promote mutual understanding and justice. 
Amy Lange, community activist, shared her networking experience in social justice advocacy in immigration justice and sanctuary in Minneapolis. 
Their stories of resilience carried the messages we now all take to our home communities –  'Show up, be present and engage with compassion with the Natives, the Muslims, the Immigrants in your neighborhood!   Seize the opportunity to make things better now for the welfare of all!  It's up to us to use our elder moral voices to change the world!'We left the session singing "This Little Light of Mine." 
Pat Hoertdoerfer, Service Committee Co-Chair 
SAGE-ING IS A NEW WAY OF AGING
Sage-ing is looking at life in a new way as we grow older, a spiritual practice that involves harvesting the wisdom of our lives, transmitting that wisdom as a legacy to future generations and giving back through service. Learn more here. Sage-ing International (SI) offers workshops, webinars, Wisdom Circles and Sage-ing Chapters as well as online resources and conferences.
OUR MISSION
Sage-ing International is committed to transforming the current paradigm of  aging to "sage-ing"  through  learning, community building and service.
With a confidence born from harvesting life experience and with a humility that sees service as the natural result of continued inner growth, we find ways to serve every day. This generosity of spirit elicits joy in human relations, while positively benefiting the communities and cultures we serve.
WHAT WE DO
We embrace new paradigms for aging to realize our potential.
We recall important people and events and how they have shaped us.
We harvest the wisdom learned through life's triumphs and challenges.
We find solace in forgiving others and ourselves
We make peace with death, taking spiritual and practical steps
We create a legacy through service, mentoring and activism
---
FEATURING HONORED SAGES
To honor leaders  in the field of conscious aging, Sage-ing International has created a "Council of Honored Sages," well-known professionals who have demonstrated exceptional leadership in consscious aging.  Meet the Council of Honored Sages here. Every few months we will introduce another Honored Sage.
Harry (Rick) Moody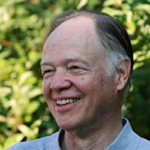 Rick Moody, a member of our Council of Honored Sages, has become a feature at our Conferences and on our working committees.  He has been a valued adviser to our Development and Outreach Committees, contributing his wisdom from years of experience serving various non-profits.  He has been a wise and funny contributor at our biennial Conferences, most recently entertaining us with his "Rick and Connie Show" in Colorado in 2016.  Always pleasant, always energetic and always with a valuable opinion and a suggestion, he has helped SI for many years as we strive to grow our organization and our influence on those in the second half of life. Learn more aboutRick's  encore career, his legacy work of advancing the legacy of institutions that need sustainability her
---
Meet Reb Zalman
Listen to  Reb Zalman and learn about Sage-ing and Conscious Aging principles.
---
Connie Goldman Scholarship Program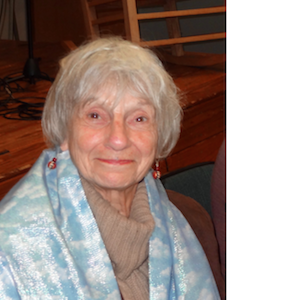 Connie, a member of our Council of Honored Sages, has contributed to Sage-ing International in so many ways.Now we want to help Connie celebrate her many years of life experience by creating the Connie Goldman Scholarship Endowment Fund to honor her many contributions to the fields of positive and conscious aging.  
To learn more about the Connie Goldman Scholarship Endowment Program click here. To make a contribution to the Connie Goldman Scholarship Endowment Fund click here
Upcoming SI Webinars, Workshops & Retreats
Deepening the Sage Within
A 2-3 day intensive workshop or a 6 to 7 session workshop series diving into SI core themes (images of aging, life review and repair, forgiveness, facing mortality, leaving a legacy, mentoring and service); we harvest our life experience, leading to further growth.
Stroud, Gloucestershire, UK, March 29 – 31, 2019,  Deepening the Sage Within: The Principles and Practices of Conscious Aging. Jerome Kerner, CSL, Co-chair of Sage-ing International and Felice Rhiannon facilitate this weekend-long Sage-ing eventheld at the lovely Hawkwood College. Jerome, an architect for over fifty years learned to see and honor the uniqueness in each person. Now an octogenarian Jerome loves sharing the purpose, passion and meaning he has discovered through Sage-ing work. Felice Rhiannon, a Brighton resident, spiritual counselor and yoga therapist will assist in this presentation. F0r program information and registration click …HERE.
Online Sage-ing Events
March 26 – April 30, 2019, Tuesdays, Continuing the Sage-ing Journey (CSJ). A six-part interactive online event sponsored by Sage-ing International for participants who have completed Awakening the Sage Within. CSJ provides the steps and invites you to dive deeper into Sage-ing core topics in these sessions:
Unmasking the Power of Aging
You are the Hero of the Hero's Journey
Forgiving and Receiving: The Tao of Breathing life into Troubled Relationships
Compassionate Living, Conscious Aging, Graceful Dying
Live and Learn! And Pass it On: Legacy Now
Being of Service:the Mystic and the Activist
Read more in the program brochure on this exciting new series and about the unique distinguished CSJ faculty of Certified Sage-ing Leaders; Ina Albert, Caroline Blackwell, Pat Hoertdoerfer, Mary Porter and Georgeanna Tryban. Space is limited to 24 participants. Registration deadline is March 19, 2019. For brochure and registration, click…HERE.
April 25-May 30, 2019, The Heart of Aging with Wisdom – Series I (six session, online series) for Certified Sage-ing Leaders. The Heart of Aging with Wisdom, Series I and II is the most comprehensive and wide-ranging approach to conscious aging offered by Sage-ing International. It is designed to engage and inspire participants with conversation and interaction about healthy spirited eldering. Enrollment is open to those who are interested in their own personal growth as elders and/or also to those interested in leading groups with this program content. Rosemary Cox, Education Coordinator for Sage-ing International originated the HoA and co-facilitates with HoA faculty partners Linda Cronk , Cindy Siemers and Al Rider .
In The Heart of Aging with Wisdom brochure read more on the talented, accomplished HoA faculty, and a full description and schedule for Series I and II.
For brochure and registration for Series I starting April 25, 2019 click…HERE.
Awakening the Sage Within (ASW)
ASW is a highly interactive entry level event in a 1-day format or a series of short sessions, introducing Sage-ing International (SI) core topics: images of aging, life review, forgiveness, mortality, spirituality, legacy-leaving, and service.
St. Paul, Minnesota – March 12, 2019. Karen West, MA, CSL facilitates this day-long Sage-ing event at the St. Paul's Jewish Community Center. Her experience as educator, career counselor and spiritual director, focused by her passion for Conscious Aging and Sage-ing enriches this introductory program. Space is limited, prompt registration is advised. For information and registration click…HERE.
Flagstaff, Arizona – March 30, 2019. Mike Burr, DMin, CSL facilitates this Sage-ing event at the Flagstaff Federated Church. He brings 35 years experience as pastor, spiritual director, trainer, therapist, and grief/ loss counselor to explore the processes of Sage-ing and conscious aging. Space is limited, prompt registration is advised. For information and registration, click…HERE.
River Forest, Illinois – March 30, 2018, Concordia University Chicago. Beth Conaghan, CSL found Sage-ing International inspired a commitment to aging with grace and to share the journey and transition into elderhood. Beth brings this and her lifelong experience to facilitate this enriching day-long Sage-ing event. For information and registration click…HERE.
Longmont, Colorado – April 7, 2019, Longmont Senior Center. Maureen Dobson, MSW, CSL and Rosemary Lohndorf, MA, CSL, ASM each personally accomplished and both seasoned Sage-ing Leaders, will co-facilitate this one-day introductory event at the Longmont Senior Center. Space is limited, register soon. For more information and registration click…HERE.
"Beyond the Basics"
Our "BtB" events go beyond awakening your Inner-Elder, for more personal growth and elder-equipping. Themes will be varied, designed for in-depth exploration of Age-ing to Sage-ing life issues.
Scarborough, Maine – March 9, 2019, 
No Regrets: Living Well and Dying Well. 
Join Certified Sage-ing Leader, Anne Murray, MS to explore the last stage of life from a number of perspectives. Learn how a healthy relationship with death helps us to live well. Anne's light-hearted passion for living consciously will help you engage in Sage-ing and to expand your readiness to live and die without regrets. For information and registration, click…
HERE
.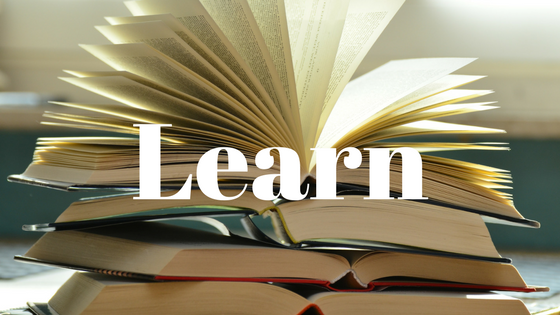 LEARN MORE about Sage-ing principles and practices, or PARTICIPATE in one of our educational programs.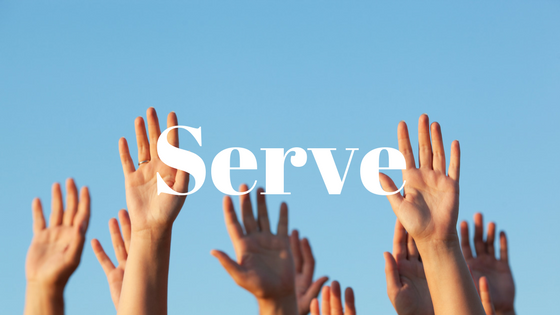 Conscious Age-ing is about giving back, providing service, mentoring. SEE what Sages in Service are doing.
Is Sage-ing for You?
Are you in the second half of life and wondering what to do next? Have you just retired, have you recently become an empty-nester or has some other life transition left you wondering "what's next?" Sage-ing may be your answer!
Sage-ing engages curiosity, community, commitment and connections and encourages us to enrich ourselves and our world through serving a cause, contacting a friend, reading a good book, attending a class, or enjoying the beauty and wonder of nature.
Embracing a sage-ing way of life may be the most important thing you do for yourself (and for others in your life) this year.
Here we share wisdom and inspiring stories from the Sage-ing International community, as well as from other partners in the rich collective of the conscious aging field. We aspire to bring you changing content of interest that keeps you coming back for more!
Qualities of Sages in Service
With a confidence born from harvesting life experience and a humility that sees service as the natural result of continued inner growth, we find ways to serve everyday. This generosity of spirit elicits joy in human relations while positively benefiting the communities and cultures we serve. More about these here. 
Deep Listening
Compassion
Joyfulness
Peacefulness
Open Communication
Lifelong Learning
Inclusiveness
Integrity
Reverence for Life
Respect
Another SI Service Committtee blog:
Becoming An Elder-Activist: My Kitchen Table Transformation by Lynne Iser
My life changed at an unexpected moment eight years ago. My youngest daughter was 16, lingering in the kitchen as I sautéed onions and mushrooms for dinner. She was reading the newspaper and suddenly turned to me in tears and said, "I wish I grew up in the 1960s." Read more here. . .