REGISTRATION NOW OPEN!

REGISTER BY MAY 31 & SAVE 5%!
CALLING ALL ELDERS AND ELDERS TO BE!
All who aspire to be on a Sage-ing journey and those who serve them are invited to come together and stand for the well-being of the future. There will be keynotes, presentations, workshops, interactive sessions, music and dance. Engaging elders from a wide spectrum of cultures and traditions will inspire and unify us as we create greater good for our world and rising generations. Start imagining how you will call on stories from the past, live fully into an insightful present, and activate a transformative new narrative. For more information and to register click here.
RESOLUTION ENDORSING STUDENTS' ACTIVISM
Upon the recommendation from Sage-ing International's Service Committee, and in partnership with the  Conscious Elders Network (CEN),  the Coordinating Circle  (our board)  endorses resolution standing in solidarity with the surviving students at Marjory Stoneman Douglas High School in Parkland, FL, their families and people of good will across this country who are demanding an end to the legislative paralysis that prevents common sense gun control from being enacted in this country. Read the resolution here.
SAGE-ING IS A NEW WAY OF AGING
Sage-ing is looking at life in a new way as we grow older, a spiritual practice that involves harvesting the wisdom of our lives, transmitting that wisdom as a legacy to future generations and giving back through service. Learn more here. Sage-ing International (SI) offers workshops, webinars, Wisdom Circles and Sage-ing Chapters as well as online resources and conferences.
OUR MISSION
Sage-ing International is committed to transforming the current paradigm of  aging to "sage-ing"  through  learning, community building and service.
With a confidence born from harvesting life experience and with a humility that sees service as the natural result of continued inner growth, we find ways to serve every day. This generosity of spirit elicits joy in human relations, while positively benefiting the communities and cultures we serve.
WHAT WE DO
We embrace new paradigms for aging to realize our potential.
We recall important people and events and how they have shaped us.
We harvest the wisdom learned through life's triumphs and challenges.
We find solace in forgiving others and ourselves
We make peace with death, taking spiritual and practical steps
We create a legacy through service, mentoring and activism
---
FEATURING HONORED SAGES
To honor leaders  in the field of conscious aging, Sage-ing International has created a "Council of Honored Sages," well-known professionals who have demonstrated exceptional leadership in consscious aging.  Meet the Council of Honored Sages here. Every two months we will introduce another Honored Sage.
Rick Moody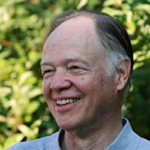 Rick Moody, a member of our Council of Honored Sages, has become a feature at our Conferences and on our working committees.  He has been a valued adviser to our Development and Outreach Committees, contributing his wisdom from years of experience serving various non-profits.  He has been a wise and funny contributor at our biennial Conferences, most recently entertaining us with his "Rick and Connie Show" in Colorado in 2016.  Always pleasant, always energetic and always with a valuable opinion and a suggestion, he has helped SI for many years as we strive to grow our organization and our influence on those in the second half of life. Learn more about Rick here.
---
Meet Reb Zalman
Meet Reb Zalman and learn about Sage-ing and Conscious Aging principles.
---
Where do I start?
Upcoming SI Events Bulletin
Find out about upcoming educational opportunities offered by SI here.
SI News and Information
Read our quarterly newsletter "The Communicator" here.
Service Committee Blogs
Awakening to Action:  Finding & Following Our Call to Service by Stan Paine
Where do our passions—those causes we care most deeply about—come from?  How does the seed of the cause become planted in our soul?    Read more here. . .
Becoming An Elder-Activist: My Kitchen Table Transformation by Lynne Iser
My life changed at an unexpected moment eight years ago. My youngest daughter was 16, lingering in the kitchen as I sautéed onions and mushrooms for dinner. She was reading the newspaper and suddenly turned to me in tears and said, "I wish I grew up in the 1960s." Read more here. . .
Find a Certified Sage-ing Leader (CSL) near you!
SI has highly qualified CSLs around the country available to offer workshops and retreats from one day, weekend and multi week highly interactive Sage-ing sessions as well as Wisdom Circles. Click here to learn more.
Spirituality and Practice E-Course: Save the Date!
Infusing Your Life With Creativity, June 4 -29, 2018. Co-authors/Co-facilitators: Julia Riley, CSL and Anne Boynton, CSL. More information and registration soon!
Connie Goldman Scholarship Program
To learn more about the Connie Goldman Scholarship Endowment Program click here. To make a contribution to the Connie Goldman Scholarship Endowment Fund click here.
Amazon Smile supports SI
If you shop through Amazon you can make your purchases through Amazon Smile which in turn gives a percentage of your purchases back to our organization at no additional cost to you. Simply go here and select Sage-ing International as your charity and then make future purchases through Amazon Smile. Thank you.
Apply now for 2018-2019 CSL Certification Program
We are now accepting applications for the 2018-2019 Sage-ing Leader Certification Program. The initial training weekend is scheduled to take place at Techny Towers (near Chicago/O'Hare) September 6-9, 2018. If you are interested in joining the next group of Interns, please complete an application or contact Jeanne Marsh for more information.
Upcoming SI Webinars, Workshops & Retreats
Sage-ing Deepening the Sage Within Workshops (DSW)  (formerly Sage-ing Intensive Workshop)
Bellevue, Washington – June 22-24, 2018, Peace and Spirituality Center. Join facilitators Pat Lewis, CSL and Rees Robinson, CSL. Find more information and register here.
Sage-ing Comprehensive Workshop
An extended introductory workshop exploring Sage-ing core themes; images of aging, life review, forgiveness, mortality, leaving a legacy, service.
Concord, New Hampshire – May 11 -12, 2018. Unitarian Universalist Church, Concord, NH, "Facing Four Frontiers in the Second Half of Life." Pat Hoertdoerfer, Mdiv, CSL will facilitate this comprehensive Sage-ing workshop. Pat combines education, spirituality and creativity and invites you to reflect on your being and doing in the second half of life. For pre-registration information contact Pat at phoertdoerfer@metrocast.net. Registration information coming soon.
Awakening the Sage Within (ASW)
Cape Town, South Africa – April 25 & April 26, 2018. Charlotte and Gary Carlson will facilitate two ASW events in Cape Town. Both seasoned Certified Sage-ing Leaders, they have facilitated many Sage-ing events including "Deepening the Sage Within" and "No Regrets: Living and Dying Well." Gary has received the Reb Zalman Leadership Award and the Sage-ing Pioneer Award and is a member of Sage-ing International Council of Honored Sages. Hosted by Grace Smith, the Carlsons bring their rich combined experience to the first Sage-ing live events in Cape Town, South Africa. For information and registration contact Grace Smith at Grace@kingsley.co.za
De Pere, Wisconsin – May 5, 2018. Rosemary Cox, CSL, Education Coordinator for Sage-ing International and recipient of the Reb Zalman Leadership Award will facilitate a full day event at the Norbertine Center for Spirituality at St. Norbert Abbey. All faiths and traditions welcome. Find more information and register here.
Kansas City, Missouri – May 5, 2018. Cindy Siemers, CSL, SCF Facilitator of this introductory Sage-ing event at the "Senior Star at Wexford Place." Cindy brings her unique experience in aging issues, spirituality and energy healing. Find more information and register here.
Longmont, Colorado – May 6, 2018. Maureen Dobson MSW, CSL and Rosemary Lohndorf, MA,CSL/ASM will co-facilitate this one-day introductory event at the Longmont Senior Center. Space is limited, prompt registration advised. Find more information and register here.
Scarborough, Maine – June 2, 2018. Anne Murray CSL, MS our facilitator brings her considerable experience with elders and making music to this day long Sage-ing event. She enjoys sharing her light-hearted passion for living consciously and looks forward to helping you engage in Sage-ing. Find more information and register here.
Watch for these upcoming events:
Portland, Oregon – David Rozell
Birmingham, Alabama – Mary Porter
Chaska, Minnesota – October 25, 2018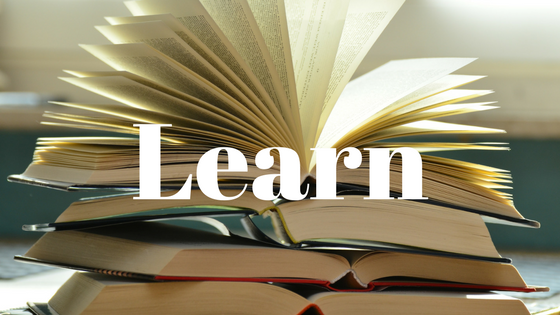 LEARN MORE about Sage-ing principles and practices, or PARTICIPATE in one of our educational programs.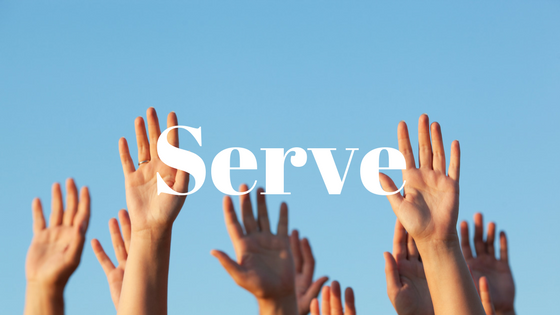 Conscious Age-ing is about giving back, providing service, mentoring. SEE what Sages in Service are doing.
Is Sage-ing for You?
Are you in the second half of life and wondering what to do next? Have you just retired, have you recently become an empty-nester or has some other life transition left you wondering "what's next?" Sage-ing may be your answer!
Sage-ing engages curiosity, community, commitment and connections and encourages us to enrich ourselves and our world through serving a cause, contacting a friend, reading a good book, attending a class, or enjoying the beauty and wonder of nature.
Embracing a sage-ing way of life may be the most important thing you do for yourself (and for others in your life) this year.
Here we share wisdom and inspiring stories from the Sage-ing International community, as well as from other partners in the rich collective of the conscious aging field. We aspire to bring you changing content of interest that keeps you coming back for more!
Qualities of Sages in Service
With a confidence born from harvesting life experience and a humility that sees service as the natural result of continued inner growth, we find ways to serve everyday. This generosity of spirit elicits joy in human relations while positively benefiting the communities and cultures we serve. More about these here. 
Deep Listening
Compassion
Joyfulness
Peacefulness
Open Communication
Lifelong Learning
Inclusiveness
Integrity
Reverence for Life
Respect