In addition to thoughtful and inspiring events scheduled throughout the Sage-ing® International 2018 Global Conference, "Elder Voices Transforming the World: Our Stories in Action!," we are offering five preconference workshops on Thursday, October 25, and one post-conference session Sunday afternoon, October 28. Topics are designed to further support you on your elder journey. Please note that space is limited in these workshops and you must register for these during the normal registration process to attend. For general conference information, click here.
PRE & POST CONFERENCE SESSIONS
Thursday, October 25
Awakening the Sage Within  9-4:30
Theme: Spiritual Eldering
Today, most people can expect to live another 20 or 30 years after retirement. How do you want to live those years? This interactive class is for anyone interested in learning about a new approach for the second half of life. It is one of Sage-ing International's signature programs, and is based on the book "From Age-ing to Sage-ing: A Profound New Vision of Growing Older" by Rabbi Zalman Schachter-Shalomi. Sage-ing concepts will be introduced—including images and fears of aging, life review, life repair, forgiveness, facing mortality, mentoring and service and spiritual development. Concluding, participants will begin developing a personalized plan for their own aging years. This workshop fulfills one of the prerequisites for the Certified Sage-ing Leadership program.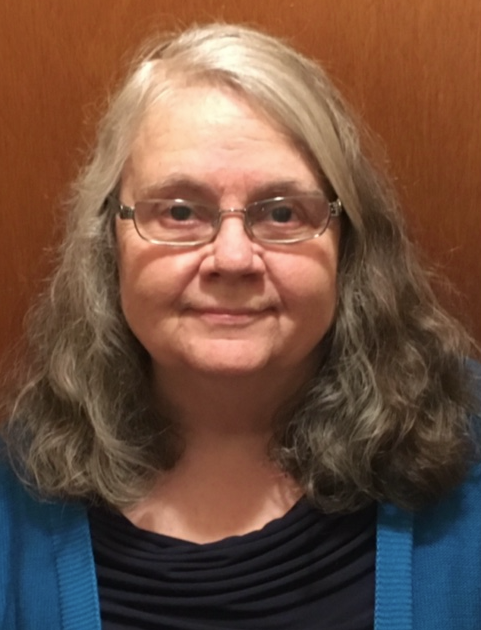 Facilitators:  Rosemary Cox, Certified Sage-ing Leader and recipient of the Reb Zalman Leadership Award, was a founding board member of Sage-ing International, and is currently Education Coordinator. Rosemary co-authored The Heart of Aging with Wisdom, and other manuals on intergenerational programming, memory improvement, and stress. She is a retired social worker, yet continues her work in the field of aging.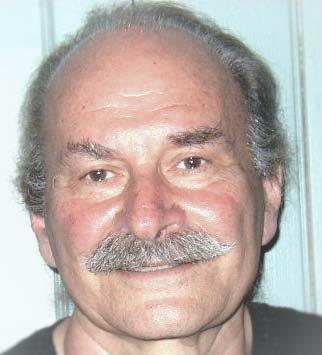 Jerome Kerner is a Certified Sage-ing Leader and Co-Chair of Sage-ing International. He has received advanced certification in Gestalt psychotherapy from Southern Connecticut University, Transgenerational Family Systems, Hellinger Institute D.C., and attended retreats with the Center for Conscious Eldering. As an octogenarian, Jerome loves sharing the purpose, passion and meaning he has discovered through the sage-ing work.
Unmasking the Face of Ageism  9-4:30
Theme: Holistic Aging
Ageism is a prejudice that affects every facet of society. It's a disease we are all exposed to—a thought virus from which none of us is immune. Ageism tries to convince us to trade our ability to age naturally for a fantasy of maintaining our youth forever! By unmasking it, we can create a vaccine together. This day seminar debunks these notions and explores a new vision of growing older that strengthens our individual and collective voices, expands our creativity, shares our dreams and earns respect for the powerful wisdom of our years.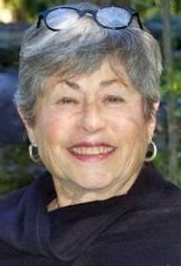 Facilitator: Ina Albert, Certified Sage-ing Leader, adjunct instructor, and Life Transitions Coach, has been leading workshops on aging since 1998. She has authored two books, her latest being "Granny Greeny Says…Listen Louder," an intergenerational picture book that teaches listening skills to young and old. Ina wrote numerous healthcare articles during her 35-year career in healthcare communications.  She lives in Montana with her husband Rabbi Allen Secher and dog, Kugel.
Sacred Activism: Engaging as an Elder in a Diverse World  9-4:30
Theme: Sacred Activism
Sacred activism is a response to our deep concerns for the world — using compassion and wisdom we have attained as elders. In this full-day workshop, we will discover and cultivate our voices as elders in the public sphere – whether that is at our dining table, in a community meeting, or beyond. We will explore how to use our unique gifts and resources to create a more just and thriving world. Participants will be empowered with insight, resources and a diverse network of elder activists to mutually sustain our work and amplify our essential messages and concerns for the greater good.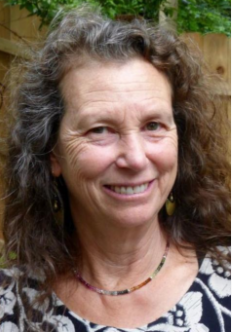 Facilitators: Lynne Iser, MPH, became an activist in response to her teenage daughter's despair about the state of the future world. She was the founding Director of the Spiritual Eldering Institute, teaches Sage-ing and the work of Joanna Macy; is on Sage-ing International's Council of Honored Sages and the Leadership Council of the Conscious Elders Network. Her website, Elder-Activists, supports elders to co-create their legacy and bring forth a just and thriving future for all.

John Sorensen is coordinating director of the Conscious Elders Network. As a youth, he heard the aerospace call and followed it for 45 years of engineering design and entrepreneurial experiences. Twelve years ago, John heard another deeper calling to reinvent and dedicate himself to humanitarian service. He uses earlier experiences to fulfill that calling as an elder strategist for social and environmental justice.
 Legacy: The Transformative Power of our Stories  9 – Noon
Theme: Transformative Narrative
During this half day seminar, these "Legacy" questions will be considered: What is the meaning of my story? How do I want to be remembered? How does my unique legacy connect me to the community who came before me and who will come after me? We'll explore the impact and significance of our stories on our lives and ways to transform them into wisdom through legacy letters for loved ones, communities, and future generations. Participants will have ample opportunity to begin their own legacy letter.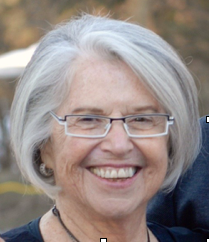 Facilitator: Rachael Freed, founder of Life-Legacies, is a Senior Fellow at the Earl E. Bakken Center for Spirituality and Healing, University of Minnesota, a Clinical Social Worker, and Marriage and Family Therapist. Rachael is author of six books, her most recent is Your Legacy Matters: Harvesting the Love and Lessons of Your Life. She is the 'legacy expert' whose legacy "Tips & Tools" is regularly published on Dr. Andrew Weil's web-sites.
Elder Voices Changing the World Through Collective Song: A Song-Writing Workshop  1:30-4:30
Theme: Transformative Narrative
During this afternoon seminar, Larry Long will encourage us to learn and work together to bring about a world of peace. In this three hour session, we join Larry as he facilitates a World Café collective songwriting workshop relative to the conference theme "Elder Voices Changing the World: Our Stories in Action!"  The song created at this workshop will be offered during the general conference by Larry and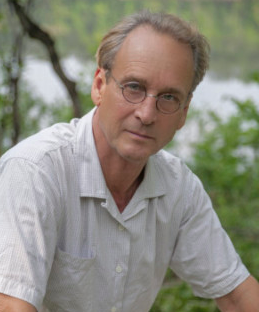 fellow workshop participants during his keynote presentation, together with Dorene Day.
Facilitator: Larry Long, is an American singer-songwriter, author, historian, actor and broadcaster. He writes ballads celebrating community and history makers, and has sung at major concerts and festivals throughout the world. Larry founded a nonprofit, Community Celebration of Place, which offers a program titled: "Elders' Wisdom, Children's Song."
POST-CONFERENCE SESSION
Sunday, October 28
Diverse Elder Voices:  

Wisdomkeepers from Frontline

Communities Share Stories of Resistance and Resilience  2:00-5:00
We will gather in elder council circles with tribal elders, spiritual leaders, and community activists who have used their voice, wisdom and traditions to guide their families and communities through challenges they have faced.  The sharing and conversations will provide the foundations for us all to return home as spiritual elder leaders, as Wisdomkeepers.  In a closing ceremony we will voice our solidarity and commitment to be "wisdom and spirit in action" to the whole human family on Mother Earth.
Facilitators: Pat Hoertdoerfer, Certified Sage-ing Leader and recipient of Reb Zalman Leadership Award.  Pat was a founding member of Sage-ing International and currently is Sage-ing International's Service Committee co-chair.  Pat and Bob recently co-authored and facilitated a Sage-ing International – Spirituality & Practice e-course, Spiritual Elder Activism.  She is a retired Unitarian Universalist minister and seeks to become a Wisdomkeeper to future generations.
Bob Atchley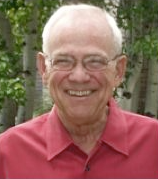 is a member of Sage-ing International's Council of Honored Sages and a Distinguished Professor Emeritus of Gerontology from Miami University in Oxford, Ohio, where he directed the renowned Scripps Gerontology Center for 24 years. His many published books include Social Forces and Aging, the first systematic statement of "positive aging," looking at the positive aspects as well as challenges of growing older.
REGISTER FOR THE CONFERENCE HERE 
---
Conference Themes
Our conference this year will center around four core Sage-ing themes:
Spiritual Eldering  – deepening inner richness, self-development, and spiritual growth as sages in a world greatly in need of benefiting from our elder wisdom.
Holistic Aging – expanding physical, mental, spiritual and emotional potential to create a high quality of life in order to best maintain our passionate commitment in transforming our personal lives and the world.
Sacred Activism – taking a stand through voice, action, service and practice to create greater good for our families, communities, global neighbors, and our planet.
Transformative Narrative – claiming our voices by learning from past stories, garnering insights in the present, and activating a transformative and affirmative new narrative for our significant futures and for rising generations.
---
Book Your Room
Rooms can be booked directly through Oak Ridge Hotel and Conference Center. Oak Ridge is a comfortable, accessible hotel and conference facility all under one roof in Chaska, MN,  just 30 minutes west of Minneapolis/St. Paul airport.  To reserve your room call  952-368-1492. Use Group Code:  SAGE-ING.   
Conference registration includes meals and snacks, Thursday evening through Sunday noon.  
---