POSTCONFERENCE
Sunday, October 28, 1:30-4 pm
(You must register for this FREE session; Seating is limited)
Diverse Elder Voices:  
Wisdomkeepers from Frontline 

Communities Share Stories of Resistance and Resilience
We will gather in elder council circles with tribal elders, spiritual leaders, and community activists who have used their voice, wisdom and traditions to guide their families and communities through challenges they have faced.  The sharing and conversations will provide the foundations for us all to return home as spiritual elder leaders, as Wisdom Keepers.  In a closing ceremony we will voice our solidarity and commitment to be "wisdom and spirit in action" to the whole human family on Mother Earth.
INTENTION: To learn together and practice speaking honestly, listening deeply and relating with dignity and humility, creating an inviting trustworthy space to build relationships in order to LIVE together  as members of human family on planet home, Mother Earth
SPEAKERS addressing major questions/issues of OUR TIME regarding:
Native Presence —  Jerilyn DeCoteau, Chippewa Elder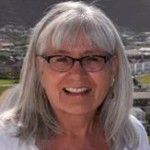 Jerilyn DeCoteau is Turtle Mountain Chippewa, a lawyer and tribal judge and a Kookum (grandma).  She helped found a national organization seeking healing from intergenerational trauma caused by Native boarding schools, and helped establish local groups working toward Right Relationship with Native People. She lives in Boulder, Colorado.
Islamic relations — Jaylani Hussein, Council on American Islamic Relations. MN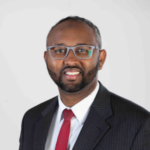 Jaylani Hussein is Executive Director of Council on American-Islamic Relations, Minnesota. He emigrated with his family from Somalia to Minnesota in 1993 and oversaw large-scale humanitarian projects during Somali's 2011 famine.  He is a leading spokesperson for cross-cultural training, specializing in areas of urban planning, community development, youth development, legal and civil rights.
Immigration — Amy Lange, Advocates for Human Rights, MN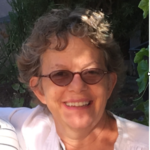 Amy Lange doesn't consider herself a sage but is pleased to share her networking experience on immigration issues.  She has worked in electoral, political and social justice advocacy for many years.  Since 2016 she has been fully engaged in issues of immigration justice and sanctuary in Minneapolis in her synagogue and interfaith coalitions.
THREE ROUNDS of CONVERSATION
Role of elders in your community
Important issue(s) your community is addressing
Resources for solidarity with these communities addressing these issues
---
FACILITATORS
Facilitator: Pat Hoertdoerfer, Certified Sage-ing Leader and recipient of Reb Zalman Leadership Award.  Pat was a founding member of Sage-ing International and currently is Sage-ing International's Service Committee co-chair.  Pat and Bob recently co-authored and facilitated a Sage-ing International – Spirituality & Practice e-course, Spiritual Elder Activism.  She is a retired Unitarian Universalist minister and seeks to become a Wisdomkeeper to future generations.
Bob Atchley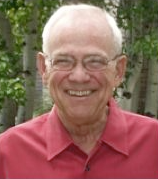 is a member of Sage-ing International's Council of Honored Sages and a Distinguished Professor Emeritus of Gerontology from Miami University in Oxford, Ohio, where he directed the renowned Scripps Gerontology Center for 24 years. His many published books include Social Forces and Aging, the first systematic statement of "positive aging," looking at the positive aspects as well as challenges of growing older.