CONFERENCE KEYNOTE SPEAKERS
(all in McKnight Ballroom)
Thurs., Oct. 25, 7 pm
Barry Barkan: Channeling Reb Zalman: What does it mean to be a Sage now? 
In recent months Barry Barkan has been engaging his old friend Reb Zalman in a running trans-dimensional conversation. Reb Zalman reports that it's truly good where he is and he misses the juiciness of life on planet earth during his recent incarnation here.    The root question at the heart of their conversation was:  What is required of people who aspire to seriously engage the process of sage-ing at the moment when the paradigm is shifting? 
To sound the keynote for our gathering, Barry will report on those trans-dimensional conversations with Reb Zalman and his 40 years of work with his wife Debora at Live Oak Institute and with the Elders' Guild championing a new and ancient role for elders.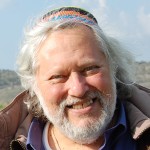 BIO: Barry Barkan with his wife and partner Debora are visionaries who have been promoting the civil rights of elders since the mid seventies. Barry argues "aging is not a disease" and from this perspective he and Debora created the notion of the regenerative community. Using organizing techniques, they set out "to change the consciousness of the oppressed." The vision: Healing, joy and connection to our lives; the mission: Create community from wisdom to champion the future. They truly are pioneers in the field of conscious aging and their work and their lives were an inspiration and guiding light to Reb Zalman.
Fri., Oct. 26, 9 am
Richard Leider: Becoming a Purposeful Elder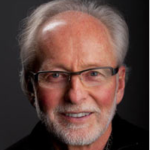 A purposeful life is a fulfilling life with a clear answer to the question, "Why do you get up in the morning?" Fundamental to happiness, health and longevity, unlocking the power of your purpose can give you the will to not just live, but to live long and well. Purpose is a verb. Choosing to live for what matters most changes everything. Richard's presentation will help us engage in a "Purpose Checkup" together with three simple, enjoyable, purpose practices to turn our stories into action.
BIO: Richard Leider, founder of Inventure – The Purpose Company, is one of America's preeminent executive-life coaches. He has written ten books, including three best sellers, which have sold over one million copies and have been translated into 20 languages. Repacking Your Bags and The Power of Purpose are considered classics. Richard holds a Master's Degree in Counseling and is a National Certified Counselor, a National Certified Career Counselor, and a National Certified Master Career Counselor.
Fri., Oct. 26, 10:30 am
Rachael Freed: Legacies of Wisdom—Weaving Old and New
Rachael will lead us in exploring these Legacy questions: What is the meaning of my story? What are my values – my wisdom? How do I want to be understood – remembered? How can I preserve and communicate this to others? How does my unique legacy connect me to the community who came before me and who will come after me?
BIO: Rachael Freed, founder of Life-Legacies, is a Senior Fellow at the Earl E. Bakken Center for Spirituality and Healing–University of Minnesota. Rachael is a Licensed Clinical Social Worker, and Marriage and Family Therapist. She has authored six books; her most recent is Your Legacy Matters: Harvesting the Love and Lessons of Your Life.
Sat., Oct. 27, 9:00 am
Dr. Bill Thomas: The Magic of Elderhood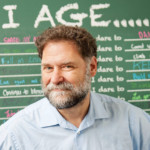 An imaginative look at how all of us can have some MAGIC (Multi-Ability, multi-Generational, Intentional, Community) in our lives. From a sociological perspective, Dr. Bill Thomas promotes the "rise of elderhood" and recognizes the value of this important life stage for individuals and society. He asks the question "What do people really want?" in their care, in their living environment and in life. With a quarter century experience creating and replicating new approaches to health and well-being, Dr. Thomas latest innovation, Minka, is focused on helping people of all ages live where and how they wish. The deceptively simple design of Minka is based on research into human complexity and of input from some of our culture's most vulnerable people.
BIO: Dr. Bill Thomas is a geriatrician with a quarter century of experience with creating and replicating new approaches to health and well being, including the Eden Alternative and the Green House (™) model. His latest innovation, Minka Homes and communities, is focused on helping people of all ages live where and how they wish.
Sat., Oct. 27, 1:30 pm
YeYe Luisah Teish:  The Pleasures and Perils of the Elegant Elder

The Pleasures and the Perils of an "elegant elder," addresses authority, responsibility, and reward. This presentation begins with an examination of the role of "Elder " in the African-American community, and reviews the rituals of the Elder in pre- and post-colonial African culture, the impact of acculturation in the diaspora, and the challenges to family and community we face today. We will come to understand how culture, class, age and gender have influenced the Elder's changing role in the African American community. Participants will receive suggestions for effective inter-generational and inter-cultural communications.
BIO:  Yeye Luisah Teish is a storyteller-writer, an artist-activist, and spiritual guidance counselor. She is also an initiated elder (Iyanifa) in the Ifa/Orisha tradition of the West African Diaspora. As a seasoned storyteller, she teaches the secrets of story and how to evolve and transform one's current reality by becoming more awake, free and empowered. Yeye is the author of Jambalaya: The Natural Woman's Book of Personal Charms and Practical Rituals, and co-authored "On Holy Ground: Commitment and Devotion to Sacred Land." Her latest work is Spirit Revealing, Color Healing: A Creative and Soulful Journey. Yeye teaches online courses, facilitates conferences and weekend workshops, and performs in theaters worldwide.
Sat., Oct. 27, 7 pm
Maria Genné:  Kairos Alive! Intergenerational Dance Hall™ with Kevin Washington Quartet
A Dance Party for Everyone
: Join us for an evening of creative connection through rhythm and sound in a perfection free zone. Kairos Alive! Intergenerational Dance Hall™ is a lively revival of the dance hall as the community intersection of artistic, physical and social involvement – designed for all ages and abilities (1-100), with elders at the center. This intergenerational, intercultural event, guided by Kairos Alive! artists, features live music, and participatory dance, story and theatre – intended to promote creative arts participation, health education and community well-being.
BIO: Kairos Alive! Intergenerational Dance Hall™ (IDH) is an innovative community art making event designed by choreographer, Maria Genné with key Kairos Alive! performing artists, Nicholas Pawlowski, Parker Genné and partnering musicians.  The IDH engages audiences in a highly popular participatory community dance and story theater performance with live music. It is an inclusive all-ages and abilities "radical welcome" participation model. All who attend are invited into the performance. Inspired by the choreographed elements and guided by  professional performing artists, these events also source creative material based in biographical stories volunteered by participants. It is exhilarating and joyful—and a practice that encourages participants to express themselves using their own memories, imagination, and movement for the purpose of creating something larger than any one individual—truly a community arts event.
Sun., Oct. 26, 10:15 am
Matthew Fox: Authentic Eldership: Refired and Rewired, Far from Retired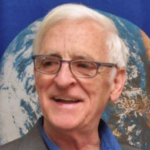 Beginning several years ago with his  book on The Hidden Spirituality of Men: Ten Metaphors to Awaken the Sacred Masculine,he has been urging folks to retire the obscene word "retirement" and replace it with "refirement" and "rewirement." In this presentation he  spells out what is entailed in a refired and rewired elder–what it means and how we get there (including a pressing need for rituals of rites of passage for elders). Also, how such refirement and rewirement assist us to work with the younger generation to birth intergenerational wisdom in action. Sacred action for justice and compassion that leads to authentic peace.
BIO: Matthew Fox is a spiritual theologian, an Episcopal priest and an activist, and holds a doctorate in the history and theology of spirituality from the Institut Catholique de Paris. As a spiritual theologian he has written 34 books that have been translated into over 60 languages. His latest books are Order of the Sacred Earth: An Intergenerational Vision of Love and Action; Stations of the Cosmic Christ; and A Way to God: Thomas Merton's Creation Spirituality Journey. He teaches regularly at the Fox Institute for Creation Spirituality in Boulder, Co and resides in Vallejo, CA. In joining the Episcopal church over 20 years ago, Fox has been working with young people to reinvent forms of worship. The Cosmic Mass has been celebrated over 100 times and in dozens of cities in North America.