The first in an ongoing series
sponsored and facilitated by Sage-ing® International
"The Heart of Aging with Wisdom, Series I and Series II" is the most comprehensive and wide-ranging approach to conscious aging offered by Sage-ing © International. It is a program offering rich opportunities for personal growth, suitable for people interested in aging with purpose, designed to engage and inspire participants with conversation and interaction about healthy, spirited eldering.
Enrollment is open to those who are interested in their own personal growth as elders and/or also to those who support elder communities, including educators, social workers, life coaches, nurses, clergy, and faith-based community leaders.
Our materials are not specific to any religious denomination, but do serve to enhance spiritual maturity for persons who embrace any faith or humanistic practice. Based on the best-selling book:  From Age-ing to Sage-ing: A Profound New Vision of Growing Older by Rabbi Zalman Schachter-Shalomi.
HoA participants experience together an interactive conversational process of growing in elder wisdom, either as an online webinar or as a live event. The Series I program is offered here as a weekly series online; but it can also be experienced live in local settings, co-sponsored by our partner organizations. For more information on local live-event HoA options, contact Rosemary Cox, rmzestcox@yahoo.com.
Lead Facilitator
Rosemary Cox, 
CSL, SCF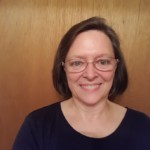 Co-facilitator
Linda Cronk, CSL
Co-Facilitator/
Tech Host,
Cindy Siemers, CSL, SCF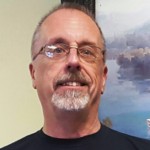 Tech Host
Al Rider, CSL, SCF
Online Dates:
Six consecutive Thursdays, April 25 through May 30 2019
Time: 2:30-5:00pm EST/11:30am – 2:00pm PST
Workshop Titles:
1. Introduction to The Heart of Aging with Wisdom
2.    Images of Aging
3.   Our Lives as the Cycle of One Year
4.   Loving the Self
5.   Forgiveness, A Gift We Give Ourselves
6.   Facing Our Mortality
Fee:
US-$150, payable globally by either major credit card or PayPal, includes all six interactive online workshops in Series I and materials provided to you via email. Each individual participates through a separate webcam-equipped digital device with internet capability (computer, tablet, smartphone). A second registrant at the same email address can register as a "guest," but must have a separate digital device.
Registration deadline : April 18, 2019
Questions: Contact Rosemary Cox, SI Education Coordinator at 574-386-1962 or rmzestcox@yahoo.com