Dive into the principles and practices described by SI's founder, Rabbi Zalman Shacter-Shalomi in the bestselling book, "From Age-ing to Sage-ing":
Aging consciously by facing our fears

Uncovering the wisdom of life experiences

Healing wounds

Forgiving ourselves and others, and

Charting a path forward that involves passing on a legacy

Serving as an elder committed to healing the planet

Facing mortality with dignity and grace.
Our materials are not specific to any religious discipline, but enhance spiritual maturity for persons who embrace any faith or humanistic practice. This workshop fulfills the prerequisite for enrolling in Certified Sage-ing Leadership (CSL) training.
Who will benefit:
Older adults who wish to design the next stage of life and the lives they touch by aging consciously
Professionals and care-givers who work with elders
Clergy, spiritual directors, social workers, hospice workers
All persons interested in exploring a new paradigm of the life cycle as described in the bestselling book, "From Age-ing to Sage-ing" by Rabbi Zalman Schacter-Schalomi. Please read before the workshop!
Prices – single £300; shared £260; non-res £220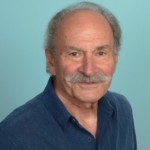 Jerome Kerner, CSL
Jerome is a Certified Sage-ing Leader and Co- Chair of Sage-ing International. He has received advanced certification in Gestalt psychotherapy from Southern Connecticut University, Transgenerational Family Systems Hellinger Institute D.C., As an architect for over fifty years he has learned to see and honor the uniqueness in each person.  As an Octogenarian Jerome loves sharing the purpose, passion and meaning he has discovered through the sage-ing work.
Felice Rhiannon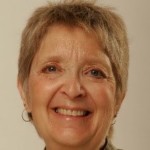 Felice is a Brighton resident, spiritual counselor and yoga therapist.