A one-day event offered by Sage-ing® International
Saturday, March 16, 2019
at Luke's Lodge Conference Center, Indianapolis, IN
Doors open at 8:30am, in session from 9:00am to 4:30pm
The Program:  
Today, most people approaching elderhood can expect to live another 20-30 years.
How do you want to live those years? Sage-ing (also known as Spiritual Eldering or Conscious Aging) is a model for engaging the elder years more deliberately, more joyfully, and more compassionately. Sage-ing can help us to develop a balanced plan for eldering that is personally fulfilling and also beneficial to others.
During this highly interactive workshop, we will introduce Sage-ing concepts including life review, forgiveness work and issues surrounding mortality. We will explore images of aging and the role of spiritual development in the capstone chapter of life. Finally, we will begin development of a personalized plan for our own eldering, including service to others and leaving a legacy.
Besides being an excellent introduction to Sage-ing concepts, this event fulfills the entry prerequisite for the Certified Sage-ing Leader (CSL) training program.
Our materials are not specific to any religious denomination, but serve to enhance spiritual maturity for persons who embrace any faith or humanistic practice. Based on the best-selling book: From Age-ing to Sage-ing: A Profound New Vision of Growing Older by Rabbi Zalman Schachter-Shalomi.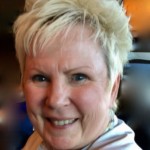 Lead facilitator:
 Georgeanna Tryban, MSW, PhD, CSL, Treasurer of Sage-ing International and retired professor and gerontologist, combines her years of academic experience with her passion for sage-ing to develop the sage-ing community in Indiana.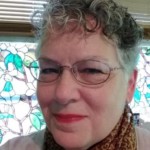 Assisting:
Ellen Hodge, MAPCC, a recently retired pastoral psychotherapist enjoys integrating creativity into her daily life. She is an experienced group leader and compassionate listener. She values equality, kindness, respect, and inclusion.
To Register:
The fee of $75 includes course materials, beverages, and lunch, plus access to the many eldering resources of Sage-ing International. Discounts are available for two people registering together and for those who have already completed an ASW.
Registration deadline is March 9th.
Please contact Georgeanna (below) to inquire about these discounts, and also a reduced scholarship fee for persons who might not be able to attend because of low income.
Because of space, participation may be limited, so prompt registration is advised. Also, please contact Georgeanna (below) with any dietary needs or restrictions.
Location:
We meet at Luke's Lodge Conference Center, located on the edge of the wooded area at the Northeast corner of the parking lot behind St. Luke's United Methodist Church, 100 West 86th Street , Indianapolis , IN 46260 , USA.
A useful map and directions are available from the Registration Page.
Questions?
Please contact Georgeanna: 317-298-1922 or by Email: g.tryban@sage-ing.org