A one-day event offered by Sage-ing® International
at Flagstaff Federated Church, Flagstaff, Arizona
Saturday, March 30, 2019 – 9:00am to 4:00pm
The Program: 
Today, most people approaching elderhood can expect to live another 20 or 30 years. But how do you want to live those years? Sage-ing (also known as Spiritual Eldering or Conscious Aging) is a model for engaging the elder years more deliberately, more joyfully, and more compassionately. Sage-ing develops a balanced plan for eldering, both personally fulfilling and beneficial to others.
During this highly interactive workshop, we will introduce Sage-ing concepts including life review, forgiveness work, and issues surrounding mortality. We will explore images of aging and the role of spiritual development in the capstone chapter of life. Finally, we will begin development of a personalized plan for our own eldering, including service to others and leaving a legacy.
Besides being an excellent introduction to Sage-ing concepts, this event fulfills the prerequisite for enrolling in the global Certified Sage-ing Leader (CSL) training program.
Our materials are not specific to any religious tradition, but enhance spiritual maturity for persons who embrace any faith or humanistic practice. Based on the best-selling book by Rabbi Zalman Schachter-Shalomi: From Age-ing to Sage-ing: A Profound New Vision of Growing Older .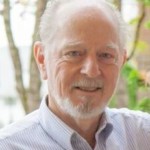 Certified Faculty: Mike Burr (DMin, CSL)
Rev. Dr. Michael Burr brings 35 years experience as pastor, spiritual director, trainer, therapist, and grief/ loss counselor to explore the processes of Sage-ing and conscious aging. Mike has been a Certified Sage-ing Leader for over 15 years and is a member of Spiritual Directors International and  mentor of spiritual directors.  He  is a Certified Professional Coach (CPC) for individuals/couples/teams and has coached and trained internationally. His ministry career has included congregations, Hospice chaplaincy, training of pastors, and interfaith dialogue.
To Register:
The fee of $80 includes all course materials. Discount for people who have attended an ASW in the past. Because of space limitations, prompt registration is advised. Registration deadline is February 26, 2019.
Location:
The church is located at 400 West Aspen Avenue, Flagstaff, Arizona, 86001. Directions and a map are available on the Registration page. Please plan on arriving by 8:45 am, coffee will be provided. There are local restaurants close-by for lunch or you may bring your own.
Questions? 
Please contact Mike… Phone: 971-241-4950  / Email: revburr@mail.com