Today, most people approaching elderhood can expect to live another 20 or 30 years. But how do you want to live those years?
Take the time to find and create your path for living your older years more deliberately, more wisely and more joyfully. Topics include the history and concept of sage-ing, aging as a journey and leaving behind a legacy. Lunch is provided.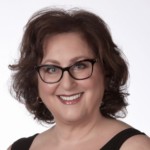 Deborah Briggs, CSL a skilled corporate consultant finds her passion helping others to discover, celebrate and use their gifts. She will facilitate this ASW event in New York City at the 92nd St.Y . Space is limited, prompt registration is advised.