WELCOME from the 2018 Conference Chair!
On behalf of Sage-ing International, it is my honor to welcome you to Elder Voices Transforming the World: Our Stories in Action!  With others on the revolutionary path of conscious aging, my hope is that your heart will be nourished, and that you will gain valuable insights and inspiration for continuing your essential journey in the world.
You will have rich opportunities to learn from spirited speakers, stimulating presenters, and by personal exploration into the four themes—Transformative Narrative, Sacred Activism, Spiritual Eldering, and Holistic Aging. Delight in lively conversations, joyful music, amazing dance, and delicious nourishment. In the midst of it all, take time for you— possibly by a contemplative labyrinth walk, enjoying the trail around Lake McKnight, or by basking in the autumn beauty of this special place.
The conference coordinating teams have given heart and soul to create this experience for you. My hope is that by their remarkable contributions, you will more deeply recognize your unique significance, and become deeply devoted to using your talents, wisdom and ingenuity in continuing your role as a sage. Might you discover renewed purpose knowing fully that the time is now for your voice to transform the world; the time is now to more fully commit your vital story to action. And, as we unite in making life-affirming choices, and engage in service for our precious planet and its beloved inhabitants, we will exponentially foster the significant legacy we envision for following generations.
Welcome and thank you for saying "Yes!"
WELCOME from the 2018 Sage-ing International Co-Chairs!
As Co-Chairs of Sage-ing International, we welcome you to what we hope will be a life changing conference experience that expands your vision of what is possible, your commitment to what is doable, your connections with peers who will support you and the resources to sustain you on this mysterious aging journey filled with possibility.
Sage-ing International is here for you! We offer an array of resources that awaken conscious elders to what is possible—programs, services and resources that help elders grow, find courage, be of service and experience joy even as we face inevitable challenges and losses natural to this chapter of our lives.
Rabbi Zalman Schacter-Shalomi challenged us to mine the wisdom of our life experiences, to repair what is broken in our relationships, to find in our hearts forgiveness of others and ourselves, to pass on our wisdom through legacy writing, mentoring and service, and to face our mortality with grace and dignity.
Sage-ing International embraces that challenge. We invite you to also embrace Reb Zalman's call and to join us in spreading this vision!
Enjoy the conference!

Mary Anne Ingenthron, MA, CSL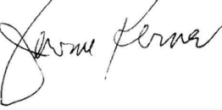 THANK YOU TO OUR SPONSORS!