Certified Sage-ing Leaders (CSLs)
The Sage-ing Leader Certification program provides participants with a thorough grounding in facilitation skills and the core concepts of Sage-ing (including Images of Aging, Life Review and Life Repair, Forgiveness, Facing Mortality and Creating Legacy).  This prepares them to present Sage-ing events in their communities in a variety of formats (talks, classes, workshops, conferences, reteats and Wisdom Circles).
As is true for all healing practitioners, CSLs  first apply "the practical work of translating theory into practice in the laboratory of their own lives." The skills development, introspective inner work and the practice presentations working with a mentor required in the Certification program take about a year to complete. The following are a few of our leaders who have completed the certification program. For information about leaders in your area contact Jeanne Marsh.
São Paulo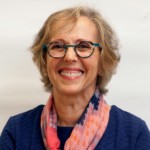 Esther Dzialowski Amarante
Dedicated to promoting human potential, I integrate Somatic Experiencing (SE) with Family Constellations in my professional practice. SE was developed by Peter Levine, and Family Constellations, by Bert Hellinger and Idris Lahore, the founder of Libre Université du Samadeva.
I'm accredited as a Sage-ing Mentor and Spiritual Director by the Aleph Institute – Alliance for Jewish Renewal, created by Rabbi Zalman Shachter Shalomi z"l. In 2000 I founded the Kol Hacavod Group (KHCG), and I have been the General Coordinator ever since. In the KHCG we learn, practice, celebrate and spread R' Zalman's Sage-ing paradigm in Brazil.
For me, contributing to the growth of this paradigm is a mission, and I offer lectures and workshops in many places across the country.
Contact: +55 (11) 991 442 348 or estheramarante@gmail.com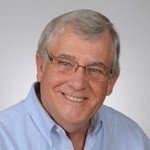 Rev. Dr. Paul Gilroy
Paul's experience, education, and training in life transition ground his passion for Conscious Aging, which he characterizes and offers as Spiritual Practice (CASP). Combining his experience with the wisdom of many others, both in a wide psycho-spiritual literature and workshop participants, Paul offers CASP at midlife and beyond as an integrating and fulfilling time of life.
A CSL since 2012, Paul is happy to offer Sage-ing Workshops, retreats and Wisdom Circles that provide practical insights and resources to guide and ground maturing spiritual contentment.  His programs help with the changes and challenges that typically come with mid and later life; such as retirement. Paul welcomes invitations to help navigate life transitions from near and far. Visit his website at newfutures.ca
Contact: paul@newfutures.ca 
Nancy Gray-Hemstock, MSW.
Nancy has been a Certified Sage-ing® Leader since 2005.  She lives in Victoria, BC, Canada where she creates and facilitates transformational Sage-ing workshops and retreats for a variety of groups, churches, and educational institutions with inspiration and empowerment in mind. With a social work background in aging, Nancy has enjoyed connecting with and deeply listening to older adults, and now she is delightfully surprised to find herself an elder. She also serves as a hospice Life Stories interviewer/recorder and is currently SI's Coordinating Circle Scribe (Secretary). Nancy facilitates autobiography workshops, enjoys writing, is a lifelong learner, and an active member of wisdom circles. Visit her website: www.victoriasageing.com.
Contact: nancygrayhemstock@shaw.ca, or 250-389-1448.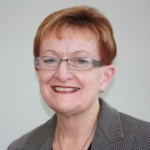 Eileen Henderson
Eileen has been a facilitator, trainer, and consultant, to a wide range of industries, for almost 30 years.  Prior to this, she taught Science and Mathematics to 12 to 18-year olds.  She has a Master's degree in Psychology and Bachelor's degrees in both Psychology and Zoology.  With a strong belief in life-long learning, Sage-ing® and its focus on preparing for and living well in the next phase of life, was a natural fit.  She is happy to facilitate or co-facilitate Sage-ing courses and workshops.
Contact: eileen.henderson@xtra.co.nz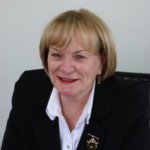 Veronica White
For more than 30 years, Veronica has had a fabulous career in consulting in organizational change.  So it was with surprise she found herself somewhat unprepared for the transition required when her last formal job came to a close.  Finding Reb Zalman and  his book:  From Ageing to Sage-ing, helped her find a way to build a path forward and instantly she wanted to share it with others.
Veronica loves running small group sessions and  is finding her voice as an advocate for how we need to age differently and better.  With other Sage-ing colleagues, she works with organizations wanting to be Age Friendly employers, do things differently across the generations and enable a more diverse workforce.
Contact:  veronica@sage-ing.co.nz
Sande Davida Gandel
Sande has been a Certified Sage-ing Leader since 2008, and is a retired Licensed Educational Psychologist. Perhaps like you, with new spaciousness of discretionary time, Sande opens herself up to searching through the inner landscape, exploring possibilities for this next chapter in life, trying things out, sometimes delving into them.   Supportive small groups are her preference for this Sage-ing work.  Sande has facilitated both ongoing groups and topical groups that run from one to six sessions. She calls her work "Sage Encounters:  The Power of Conscious Aging."
Contact:  davida.gendel@gmail.com.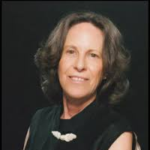 Connie Zweig
Connie Zweig, Ph.D., has had four rewarding careers: meditation teacher, journalist, executive editor, and therapist. When she began to let go of these roles and their forms of contribution in her late 60's, she started to feel disoriented. On finding Sage-ing, she found a map for late life and became inspired and empowered to continue to contribute.
As author of Meeting the Shadow, Romancing the Shadow, Meeting the Shadow of  Spirituality, she has taught shadow-work widely for several decades both as a keynote  speaker and seminar leader. Her new passion: to extend that work into late life to guide Baby Boomers past their denial and fear of aging in order to reinvent it for themselves. She is writing The Reinvention of Age: Mastering Late Life from the Inside Out and teaching Sage-ing in So. California and beyond.
Contact: conniezweig@gmail.com,  or https://conniezweig.com
Davis/Sacramento/Bay Area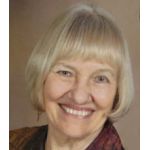 Mary Anne Ingenthron
Mary Anne has been a Certified Sage-ing Leader since 2013 and a Legacy Matters Certified Facilitator since 2015.  She has been involved in creating and facilitating Elder Circles, Workshops, Wisdom Circles, Legacy Writing Circles and Retreats  since she retired in 2006.  She most enjoys bringing elders together in circle to share their aging journey, addressing the spiritual issues of aging, identifying each person's unique legacies and finding ways to pass those on. She has been on the board of SI for 4 years and is currently Co-Chair with Jerome Kerner of the Coordinating Circle.  She also oversees the website for SI. She is available in the Davis/Sacramento area, the greater Bay Area and beyond.
Contact:  maingenthron@att.net
Davis/Sacramento/Bay Area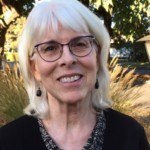 Kate Raymond
I love leading Sage-ing Workshops and will be happy to work with you to meet the needs of your particular group.  Workshops I've created include Spirituality and Aging; Loving Our Legacy; and The Big Rocks – Deciding What's Next.   Besides being trained as a Spiritual Director, I've worked as a Unique Self Life Coach and am currently interning as a clinical mental health social worker in downtown Oakland, CA.   I know I'm not the only one who resonates with this Gandhi quote, "The best way to find yourself is to lose yourself in the service of others."
Location and Contact Information:I live in Northern California near Sacramento and am happy to lead or co-lead Sage-ing Workshops in the Sacramento area as well as in the Bay Area which includes Oakland, Berkeley, Hayward, Fremont, and Richmond.  San Francisco is also a possibility if hospitality and parking can be arranged.
Contact: raymondkate@gmail.com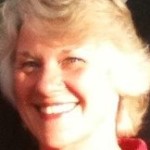 Marilyn Durocher, M.Ed, BCC, CSL
As an educator and life coach, Marilyn works with adults who are at a transition point in their lives. Sometimes these transitions are chosen, and sometimes they are not. Her clients, though, have decided to embrace the transition to make their lives more fulfilling, more true to their natural spirits, and as paths to lifetime joy. She supports her clients as they identify options, take actions, overcome fears and challenges. In the recent past years her practice has evolved toward work with those who are facing extended life years, exploring the responsibilities, challenges and joys these years may offer. Her current work is facilitating communication among people of all ages in order to include and respect the experience and wisdom of older people. Elders' wisdom is vital to our world's future.
Contact: 907-738-3019 or sitkadurocher@gmail.com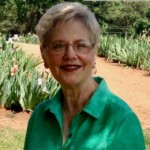 Elizabeth Bell
Elizabeth Bell brings her passion for living fully alive to the inner work and outer expression of becoming a Sage in the world.  She has an extensive background in leadership, course design and group facilitation, is a poet, writer and spiritual activist.  The commitment to create our elder years as the summit of life has been the source of her life and work for the past 20 years.  She is skilled in creating safe space for people to inquire and explore what it means to choose aging, to live with joy wisdom and vitality through our last breath.  She is the founder of The Elder Wisdom Initiative and the author of The Seven Graces of Aging: Dancing From The Inside Out.  She completed the CSL training in 2018. Elizabeth resides in Northern California with her husband Patrick, with whom she shares her life, her passion for grace-filled aging and co-facilitates workshops.
Contact: ekbell@mindspring.com or 916-595-8209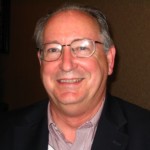 Patrick Bell
Patrick Bell has been a life coach, corporate trainer and consultant for over 30 years, focusing primarily in the nonprofit and service sectors. He also has 35 years of both taking and providing workshops, seminars and courses in personal growth and consciousness. Upon retirement, his interests in growing his conscious and spiritual dimensions led him to Sage-ing© as a natural next step and expression of a life-long inquiry. He is particularly happy to partner with his wife of over three decades in the co-presenting of Sage-ing courses and workshops.
Contact: bellpe@mindspring.com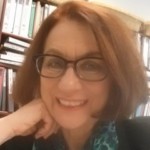 Charlene Depner, Ph.D.
Charlene facilitates Sage-ing workshops that support participants who want to activate their creativity and resilience to seek meaning and purpose throughout the life course, to engage in compassionate action, and to leave a lasting legacy in the hearts and minds of others.
Charlene is also available to facilitate workshops for mission-driven organizations that would like to apply the Sage-ing framework to examine their deepest purpose, to express that purpose in organizational culture, and to contribute to families and communities that work better for people of all ages.
She holds a Ph.D. in Psychology, volunteers for community nonprofits, and is a graduate of the American Society on Aging Leadership Institute. She has 30 years of management experience in social purpose organizations.
Contact:  charlene.depner@gmail.com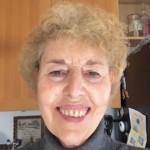 Janet Piggins
Inquiry into the experience of the physical body has been an important teacher for Janet throughout her life, as she has dealt with her own and others' experience with life-threatening illness. 
As a yoga teacher, her primary focus is on helping people deal with aging, disability and illness. Her goal is to help participants use movement, breathing and guided visualization as tools for self-understanding as well as to increase relaxation and well-being. As a licensed clinical social worker in hospice, she worked with families on issues of end-of-life, grief and death. Volunteerism and service to the community are important parts of her life now, including facilitating Sage-ing programs in the San Francisco Bay Area. She looks at her own aging as an opportunity to grow in self-understanding and awareness.
Contact: jpyoga@att.net or (510)527-1327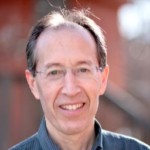 David Chernikoff, MDiv, LCSW
David has a passionate interest in bringing the wisdom of the world's contemplative traditions to the experience of becoming an older human being. As a former director of education and training for the Spiritual Endearing Institute, i.e. the previous "incarnation" of Sage-ing International, he worked extensively on the development of the Institute's public workshops and professional training programs.
David is a meditation teacher, spiritual counselor, and life coach who taught psychology and meditation at Naropa University in Boulder, Colorado for many years. In the early 1980s, he worked at Ram Dass's Hanuman Foundation Dying Center in Santa Fe, NM and then became the director of Messilla Valley Hospice in Las Cruces, NM. He later spent three years in Nepal studying with Tibetan teachers and doing development work for the Seva Foundation, after which he returned to the U.S. and became the education and training director for the Spiritual Eldering Institute.
David has taught conscious aging programs throughout the U.S., in Canada, and in Ireland. Trained as a Community Dharma Leader at Spirit Rock Meditation Center, David is currently one of the guiding teachers of the Insight Meditation Community of Colorado and has a private practice in Boulder. He currently teaches workshops and retreats throughout the U.S.
Contact:  www.davidchernikoff.com
Rosemary Lohndorf
Trained in the ALEPH branch of Sage-ing and as a trained Spiritual Director, Rosemary has taught children and adults for over 35 years. She's presented at churches, synagogues, senior centers and retirement centers. Rosemary enjoys sharing Rabbi Zalman's wisdom, views on conscious age-ing and teachings. All of which has helped her navigate the second half of life with more depth, grace and spirit.
Contact: rlohndorf@comcast.net or 720 937 8466 or 303 665 6022.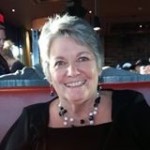 Kathleen Jensen
Kathleen Jensen is a retired K-12+ educator whose goal is to afford opportunities for people to reach their full potential. As a sage-ing leader, her role is the same: lead elders through a spiritual journey involving harvesting the wisdom of their lives and transmitting that as a legacy to future generations. She lives in the Denver metro area.
Contact: anytimetravel@q.com
Ron Pevny
Ron is the founding Director of the Center for Conscious Eldering, and author of the book Conscious Living, Conscious Aging. He has long been active in the leadership of Sage-ing International, and played a key role in envisioning and developing S.I.'s Awakening the Sage Within workshop.  
He has for more than 15 years presented weeklong Choosing Conscious Elderhood retreats at inspiring venues such as Ghost Ranch, New Mexico, as well as offering weekend introductory conscious aging programs at retreat centers, faith communities, and other venues across North America. Ron has served as host for three Transforming Aging Summits sponsored by The Shift Network, has offered online courses through Shift Network, and has offered an e-course on the dynamics of life transition through the organization Spirituality and Practice.
Ron's unique approach to conscious aging – called conscious eldering – weaves together the wisdom of the Sage-ing tradition with a deep, career-long understanding of the power of rites of passage and a strong emphasis on the power of the natural world to open hearts and minds.
He offers his work around North America through retreats and workshops presented by his Center for Conscious Eldering, and by invitation from retreat centers, faith communities, senior housing communities, business groups, and other organizations.
Contact: ron@centerforconsciouseldering.com, 970-247-7943.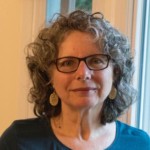 Lorri Danzig, MS
Lorri was brought to Sage-ing work by Reb Zalman Schachter-Shalom; her certification is from the Sage-ing Guild. Her focus on Jewish views of aging, death and dying began with her MS and was enhanced by her professional training in 'being with dying' from Roshi Joan Halifax.
She specializes in teaching tools and techniques for increasing resilience, cultivating compassion, practicing gratitude, dealing with change and loss, facing mortality, and envisioning new goals in the second half of life.
Lorri has been a spiritual care volunteer for hospice and a friendly visitor to the elderly, a teacher and facilitator of Sage-ing work since 2008, and is available as a speaker for organizations, faith based groups and businesses
Contact: lbdanzig@lorridanzig.com or www.lorridanzig.com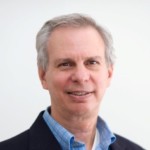 Charles H. Silverstein, PhD, is dedicated to pursuing his deep interest in personal transformation, depth psychology and the relationship between science and spirituality. His PhD is in Transformative Studies from the California Institute of Integral Studies, and he is the Academic Director of the Master of Arts in Consciousness Studies and Transpersonal Psychology program at The Graduate Institute in Bethany CT. Charles is also a graduate of the Nondual Kabbalistic Healing program.
His Sage-ing ® Legacy training was with Yerusha, and sees sage-ing work as a spiritual path for inner transformation for anyone who is age-ing and would rather be sage-ing.
Charles is available to present Sage-ing ® introductory and experiential workshops in Connecticut.
Contact: charles@learn.edu  www.learn.edu/awakening-inner-wisdom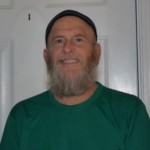 Marc Kronisch
Marc lives in Storrs, Mansfield, CT. along with his wife, Hillary and  dog, Amber. He has 63 years of life experience. Marc serves as a lay rabbi and is currently an artist and a rabbinical student. Marc is a "Sage-ing Mentor with Yerusha, the Reb Zalman legacy program. He recently retired after 36 years of teaching elementary physical education where his specialties were creative movement , dance and cooperative games.
Marc first met Reb Zalman in 1979 at the Satchidananda ashram and was a student of his ever since. He took his first sage-ing training with Reb Zalman in 1992 at the age of 37 and has been promoting the sage-ing work for the past 26 years .He recently retrained through the Yerusha training program with teachers: Bahira Sugarman, Shaya Isenberg,  Lynn Iser and Nadya and Victor Gross.
Marc would like to present Sage-ing workshops and retreats to groups interested in integrating Reb Zalman's other works into the Sage-ing work. Including: Jewish mysticism/ Kabballah; Creative prayer/ Meditation; Ecumenical / Interfaith service; Environmental/Gaia concerns; and mindfulness practice.
Marc lives in a small university community halfway between Boston and New York. He would like to primarily present in the Northeast, but is willing to travel just about anywhere to facilitate a group. He is also interested in collaboration and team teaching.
Contact: Marc Kronisch, (home) (860) 429-8894, (cell) (860) 208-1908, marckronisch@hotmail.com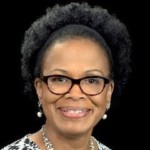 Caroline Grace Blackwell, MSW
With a deep bow to Reb Zalman and other elders from the Four Directions, Caroline brings to Sage-ing International more than 30 years of experience as nationally-recognized educator, facilitator, trainer, and group process artist dedicated to creating a world where diversity and cultural difference is welcomed and understood as essential to human growth and planetary survival. Her workshops feature creative practices that help participants expand their points of view, engage perceived others with dignity and respect, and access the wisdom of their bodies and personal power to "play with" life's challenges and opportunities. In her "day job," Caroline serves as Vice President for Equity and Justice at the National Association of Independent Schools. She is also blessed to be a wife and life partner, mother, daughter, sister, aunt, "Gigi," foodie, and recovering serious person!
Contact: caroline@sageingwithgrace.com or at 615-491-0470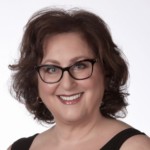 Deborah H. Briggs, M.A.
Deborah's certification as a Sage-ing Leader is a culmination of a 30+ year career of helping others discover, celebrate and utilize their unique gifts.
It was through the experience of losing many loved friends and family members at very young ages that forced Deborah to consider the finite nature of life and how to live it going forward – with the process and practice of Sage-ing.
Her Sage-ing skills are rooted by her MA in organizational psychology from Columbia University and the study and practice of spiritual, physical and intellectual approaches to aging with joy, compassion and meaning. She has created numerous NYC based businesses and nonprofits in Los Angeles and Florida – all focusing on helping people find their power and best selves and putting their wisdom into action.
Through engaging interactive workshops and small groups, Deborah guides participants to create meaning in their lives today and be energized for the next stage of life.
If you are interested in challenging aging stereotypes, harvesting the wisdom of your life and consciously creating the legacy you want to leave to your children, grandchildren and communities please….
Contact: 917.701.7013 or dhbriggs@gmail.com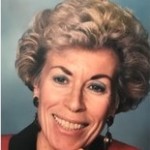 Janet Helfand, Ph.D.
Dr. Helfand, a retired psychologist, has been a Certified Sage-ing Leader since 2008. She retired after more than 30 years in private practice. She spent 17 of those years working part-time, providing psychological services in nursing/rehabilitation facilities. She recognizes the importance of ageing as a time for reflection, intellectual, emotional, and spiritual growth, discovering your purpose, and leaving a legacy. She observed consequences of a lack of these experiences in the nursing home population. She has presented the Sage-ing concepts to the local mental health associations to educate them on the types of reflection necessary to help the aging population "feel alive" by "growing and giving." She has provided presentations helping participants uncover lessons of life, to cherish their life experiences, and to live fully in the present. She is looking forward to presenting more concepts and experiential opportunities to seniors in her community.
Contact: 321-505-5611 or Sageing with Janet on Facebook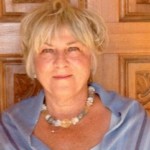 Caryl Pripusich
Caryl is a licensed clinical social worker and Jungian Analyst by training. Working with elders in Hospice, therapy, and in engaged Buddhist meditation centers, she enjoys meeting others who care about spiritual and environmental concerns. Teaching a class on Aging at Olli and facilitating "Art of Aging" workshops, Caryl likes to "wake up" one's conscious elder and promote legacy projects. The Sage-ing training deepened Caryl's work with its' core concepts of Facing Mortality, Forgiveness, and Legacy. She uses the expressive arts of Labyrinth walking, Sandtray making, and guided meditation to help meet our Inner Elder. She can't wait to meet a neighbor, a relative, or a colleague and introduce them to Reb Zalman's precious work of building joy and community as we move through the evening and night of our lives.
Contact: 505.259.0038 or email: cprip22@yahoo.com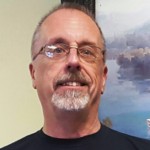 Al Rider
Al is an active spiritual/vocational director and serves part-time as the Tech-Webinar Coordinator for Sage-ing International. Al is retired from a dual career as a Lutheran pastor and career counselor.  He's a husband, father, and grandfather; and he has lived, worked, and studied on both coasts of the USA and in Germany and is available for both online and live consultations with individuals on vocation and spiritual growth, and as a facilitator or co-facilitator for Sage-ing events.
Al coordinates SI's webinar program, and warmly invites your ideas and proposals for advancing the Sage-ing message globally and online.
Contact: alanjrider@gmail.com, (+1) 765-350-0030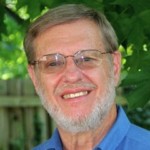 Paul Severance, Certified Sage-ing Leader
Presentations and Workshops on the Role of Elders in Confronting the Threat of Climate Change to our Grandchildren and Future Generations
"Then what are elders? They are wisdom keepers who have an ongoing responsibility for maintaining society's well-being and safeguarding the health of our ailing planet Earth." — Zalman Schachter-Shalomi
Paul believes that elders may well hold the key to taking the action that must be taken to preserve a livable planet for our grandchildren and future generations. He offers two-hour introductory presentations on "Elders and the Threat of Climate Change," as well as day-long, or two-afternoon, workshops for communities of elders ready to develop a plan for making a difference.
Paul lives in the Indianapolis, IN area, and will travel anywhere.
Contact: elderclimateactivist@gmail.com
Cindy Siemers, MA, MS, MSW
Cindy is an immigrant from Taiwan and has three master's degrees in Economics, Actuarial Science and Social Work.  She completed her Sage-ing® Circle Facilitator training in 2008 and became a Certified Sage-ing® Leader in 2012. In addition to her knowledge in the insurance industry, Cindy is also well versed in grief counseling as well as issues on death & dying.   
Cindy is currently a Licensed Master Social Worker whose practice focuses on aging issues and spirituality in the second half of life.  She is also a regression therapist, an energy healing practitioner and a NIA movement instructor. Her passion is to synthesize wisdom from Eastern traditions with Western teachings to invoke a paradigm shift from Aging to Sage-ing®.
"We are not only sage-ing individually; we are sage-ing collectively."
Contact:  c.siemers@sage-ing.org

Bob Coulson MPA, MA, MDiv
Your Life Story Matters!  You Only Live Once (YOLO), so why not "Live Your Best Life with Ageless Sage-ing?" Sage-ing is about rejuvenating your life wisdom, wellness and wholeness.  Sage-ing is also about redesigning your life with a review, repair and re-frame. In addition, sage-ing is about re-energizing your life as a listener, learner and leader using simple methods, mindsets and mentoring.
Bob lives and works in "The Golden Triangle of Sage-ing Life" – Positive Retirement, Aging and Legacy Transformations."  Bob is a certified Sage-ing Leader (CSL), Retirement Options Coach (ROCC), Senior Advisor (CSA) and Spiritual Director (CSD). His life experience includes roles as a minister, public servant and veteran. He actively serves as a senior advocate and community chaplain. He is also an engaged parent and grandparent and a pet lover too.  As the owner of Retirement Life Coach LLC, Bob facilitates live on-line and in-person consults, courses and coaching for individuals, couples and groups.  Customized sage-ing presentations, workshops and wisdom circles are available. Visit Bob's website at https://retirementlifecoachllc.com and connect.
Contact: retirementlifecoachllc@gmail.com or cell 270-519-7608.
J. Sue Henry R.N. M.S.
Since the beginning of her nursing career, J. Sue has been involved with various aspects of prevention with a wide range of people, places and topics. As she became more aware of the views of aging in our culture and her own responses to aging, she sought a more positive, proactive direction. This she found in sage-ing. She wants to share this sage-ing gift with others to help them live their last years to the fullest.
Currently, she is certified to facilitate research-based programs for older adults, lead wisdom circles and conduct a variety of  educational opportunities.
Contact: jsuehenry2@gmail.com  or 908-283-1030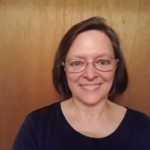 Linda Cronk, MA
Linda Cronk is a Certified Sage-ing Leader and Sage-ing Circle Facilitator with Sage-ing International. She facilitates Sage-ing workshops to support people who want to explore the gifts and challenges that older adults encounter as they age, such as life review, forgiveness, facing mortality, leaving a legacy and service.  Linda focuses on cultivating resilience, understanding transitions, and developing new goals for this stage of life.
Linda holds a masters degree in education and human development and a graduate certificate in gerontology. She has nearly thirty years of experience in the field of lifespan human development education.
Linda lives in northern lower Michigan and can provide workshops throughout the greater area.
Contact:  lindacronk44@gmail.com
Rev. Brian McCaffrey
Rev. Brian McCaffrey is a Midwestern, ELCA Lutheran Long Term Care Chaplain who after thirty years of ministry has retired to St. Paul, MN to be near family and friends. In 1997 he graduated from a two year certificate program through the Center for Aging, Religion, and Spirituality (CARS) at Luther Seminary in St. Paul,  Minnesota. Ever since he has had a passion to bring the precepts of Conscious Aging to the Church; now as a Certified Sage-ing Leader he has broadened his presentations to focus on all aspects of the Sage-ing pilgrimage for all seekers. While living in Denver he had the opportunity to visit with Rabbi Zalman and to share the Reb's wisdom with the Rocky Mountain Synod of ELCA.  Brian serves, on the Board of Adult Lutherans Organized for Action (www.aloaserves.org), and as Outreach Committee liaison on Sage-ing International's Coordinating Council.
Brian is available for teaching seminars, facilitating wisdom circles, church forums, classes and retreats in Minneapolis-St. Paul and the surrounding area.
Contact: (651)440-9925; brianmccaffr@gmail.com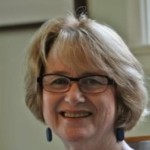 Karen West
Rabbi Zalman Schachter-Shalomi said that sage-ing (conscious aging) is "initially a search for companions, fellow travelers of this unexplored territory who share a compatible vision of human growth and lifestyle practices." Karen is currently doing everything she can to grow the Twin Cities community, but is just getting started, and needs you.
In addition to being a Certified Sage-ing Leader, she is a lifelong educator, a Certified Legacy Facilitator, and a Spiritual Director. She currently facilitates the SI day-long workshop, Awakening the Sage Within, a 6-8 week class, Conscious Aging: A New Paradigm for Aging, and two ongoing monthly groups, or as SI calls them, Wisdom Circles. Please contact her if you would like to hear more or to get involved. She's looking forward to meeting you!
Contact: karenw0214@gmail.com or 651-399- 9571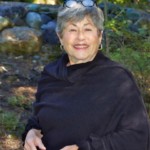 Ina Albert
An Age-ing to Sage-ing® Seminar Leader since 1998 after training with its creator, Reb Zalman Schachter-Shalomi. In addition to facilitating seminars, she is an author, adjunct instructor at Flathead Valley Community College, a monthly columnist for Montana Woman Magazine, and human rights activist.
Ina's latest book, Granny Greeny Says…Listen Louder, is an intergenerational picture book that encourages youngsters and oldsters to put aside their smart phones and communicate face-to -face and heart-to-heart.  She is also co-author of Write Your Self Well…Journal Your Self to Health, a journal/workbook demonstrating the health benefits of expressive writing. Her work is included in Disquiet Time, an anthology edited by Cathleen Falsani and Jennerifer Grant, and in The Art of Grief (Routledge Press). Her short stories for children and adults have appeared in various print and Internet publications including Sacred Journey, Parent Magazine,Conscious Choice, Hudson Valley Magazine, Montana Family Magazine, BeliefNet.com, Elderwoman.org, and Jewishmag.comand Sage-ing® International Newsletter. For 35 years, she was a Healthcare Communications and Public Relations administrator.
She is available to travel to cities in the Northwestern states – Montana, Oregon, Washington, and into Canada and has contacts in Los Angeles and Chicago.
Contact: Arialla1935@gmail.com, 406 249-4642.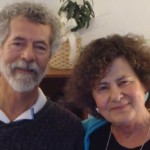 Charlotte M. Carlson, PhD and Gary A. Carlson, PhD
Charlotte M. Carlson, PhD, Jungian Analyst, retired from private practice in in 2014.  She has been a Clinical Assistant Professor in the Department of Psychiatry at the University of New Mexico School of Medicine and a Clinical Member of the American Group Psychotherapy Association.  She has 73 years of life experience and finds meaning in her Tibetan Buddhist practice.
Gary A. Carlson, PhD, is a retired research scientist and technical manager whose volunteer work is now focused on organizational activities related to Sage-ing/Conscious Aging.  He is also a clay artist and a past hospice volunteer.  Charlotte and Gary have been married for thirty six years and enjoy their three children and six grandchildren.
Charlotte and Gary were both certified as CSLs by the Spiritual Eldering Institute and as SCFs by Sage-ing® International, which Gary was instrumental in founding in 2004.  Gary is also a co-founder and leader of the Conscious Aging Network of New Mexico, now a Chapter of SI.  Gary has received the Reb Zalman Leadership Award and the Sage-ing Pioneer Award from SI and is also a member of SI's Council of Honored Sages.
Gary and Charlotte present workshops in New Mexico and nationally, including Awakening the Sage Within; Deepening the Sage Within; No Regrets:Living Well and Dying Well; and various other Sage-ing topics.
Contact: cannmgary@gmail.com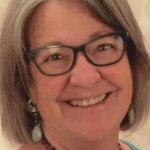 Kayleen Dowell
Kayleen has worked with aging populations throughout her years as a nurse.  On a personal level she became curious about the potential gifts and the challenges related to aging while caring for her elder parents.  She is passionate about assisting others to discover and define a meaningful and purposeful lifestyle for themselves based on the Sage-ing International core concepts and more. She lives in the high desert of New Mexico.
Contact: 907-903-2150 or thrivingintoelderhood@gmail.com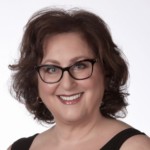 Deborah H. Briggs, M.A.
Deborah's certification as a Sage-ing Leader is a culmination of a 30+ year career of helping others discover, celebrate and utilize their unique gifts.
It was through the experience of losing many loved friends and family members at very young ages that forced Deborah to consider the finite nature of life and how to live it going forward – with the process and practice of Sage-ing.
Her Sage-ing skills are rooted by her MA in organizational psychology from Columbia University and the study and practice of spiritual, physical and intellectual approaches to aging with joy, compassion and meaning. She has created numerous NYC based businesses and nonprofits in Los Angeles and Florida – all focusing on helping people find their power and best selves and putting their wisdom into action.
Through engaging interactive workshops and small groups, Deborah guides participants to create meaning in their lives today and be energized for the next stage of life.
If you are interested in challenging aging stereotypes, harvesting the wisdom of your life and consciously creating the legacy you want to leave to your children, grandchildren and communities please…
Contact: 917.701.7013 or dhbriggs@gmail.com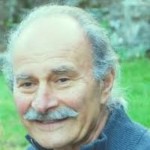 Jerome Kerner
Jerome is currently Co- Chair of Sage-ing International. He has received advanced certification in Gestalt psychotherapy from Southern Connecticut University, Transgenerational Family Systems Hellinger Institute D.C., as well as retreats and training with the Center for Conscious Eldering and Sage-ing International.  As an architect for over fifty years he has learned to see and honor the uniqueness in each person.  Now as an Octogenarian Jerome loves sharing the purpose, passion and meaning he has discovered through the sage-ing work.
Contact: kerner1935@gmail.com or (914) 763-6911.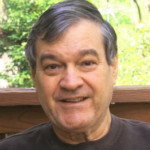 Don Adams
Don is a Certified Sage-ing Leader living in Cary, NC.  He has 77 years of life experience and a wealth of wisdom to share, derived from his extraordinary experiences in both his personal life and in his long career as a practicing Child and Family Psychologist. 
Twenty years ago, upon reading Reb Zalman's Age-Ing to Sage-ing book, Don immediately recognized that Sage-ing would be his post-career role.  He has been a CSL since the fall of 2015 when he retired from active clinical practice.  Don has long been a listener, helper, healer, teacher, photographer, and writer, as well as the head of a large family.  He now brings all these life-skills to people who are "coming- of- age" to guide their transition from successful mature adulthood toward becoming a Sage participating in a community of vibrant elders. 
Don and his wife Jo (a retired therapist and a Nurse Practitioner) have 6 adult children, 17 grandchildren, and one great grandson.  They thrive at the hub of this rich, warm extended family; They live and breathe grand-parenting and inter-generational mentoring.  
Since becoming a CSL, Don has served Sage-ing International as the chair of the Education Committee.  He has lead Sage-ing programs in the Triangle area.  And, he continues to grow.  Don most recently experienced a profound week-long Vision Quest led by Ron Pevny in the NC Mountains.  He is finding this to be the most exciting and rewarding period of  his life.  He is free from most anxieties and has found meaning in his elderhood; Sage-ing provides him with a role and path to express heartfelt care for his peers and for the world around him.  Please feel free to contact him to explore your interest in Sage-ing.
Contact: adamsvisions@gmail.com or 919-454-5007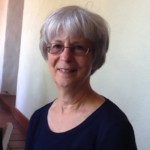 Jeanne Marsh, SI Certification Program Coordinator,  CSL, SCF. 
After retiring from the corporate world in 2005, Jeanne received an MA from the Institute of Transpersonal Psychology where she was first introduced to Sage-ing through Reb Zalman's book, From Age-ing to Sage-ing . Jeanne brings twenty-seven years experience in corporate Human Resources and Management Training and Development. She currently serves as Coordinator for the Sage-ing Leader Certification Program. Jeanne is also certified to administer and consult using theMyers-Briggs Personality Type Indicator and facilitates "Connecting With Self" and Sage-ing workshops in the Asheville area as well as partnering with other Sage-ing Leaders throughout the country.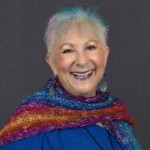 Judith Auslander
Judith is a Sage-ing Leader, Life Coach and Hypnotherapist. She became a Sage-ing Leader in 2011. She would love to give workshops or talks on Reb Zalman's work on growing older. She became interested in a different way of ageing while attaining her 2nd Masters – this one in gerontology. Her business is Wise Heart Coaching & Hypnosis.
Contact: www.WiseHeartCoaching.com, Judith@WiseHeartCoaching.com, 503-318-9343.
Mike Burr, DMin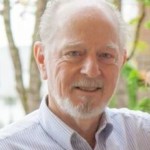 Mike brings 35+ years experience as pastor, spiritual director, trainer, therapist, and grief/ loss counselor to explore the processes of Sage-ing and Conscious Aging. Mike has led Sage-ing seminars for over 15 years, is a certified Conscious Aging leader, a member of Spiritual Directors International, and  a Certified Professional Coach (CPC) for individuals/ couples/ teams. He has coached and trained internationally. Mike's brings his passion for spiritual authenticity, interfaith dialogue, and spiritual growth to his work as a Sage-ing leader. While focused in the Pacific Northwest and Northern California, Mike also regularly travels with his work.
Contact info: revburr@mail.com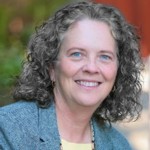 Gayle Dee
Gayle is a Certified Sage-ing Leader who lives in the Corvallis/Albany area of Oregon. She conducts Sage-ing workshops, seminars and retreats in Oregon, Idaho and Washington. Her focus is working with faith-based organizations to increase awareness of conscious aging and the spirituality of aging in congregations. She is experienced in supporting local churches to establish elder spirituality ministries. Gayle is an ordained minister in the United Church of Christ (UCC), serving as Minister of Wisdom and Spirit for her local church, a ministry that explores the spirituality of aging, emphasizing the core elements of Sage-ing. She also co-leads the Aging and Spirituality ministry network in the Central Pacific Conference of the UCC, offering workshops and conscious aging resources to 45 congregations in Oregon, Idaho and southern Washington.
Contact: gayledee@me.com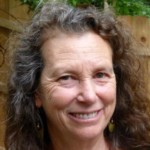 Lynne Iser
Lynne is an "elder activist" motivated by her love for her children and the beauty of our world.   She was the founding Director of the Spiritual Eldering Institute, where she learned about the opportunities and blessings of becoming an elder in her work with Reb Zalman.  She now teaches in the Sage-ing® Legacy Program, and offers her own workshop series "Becoming Vibrant Elders in Our Evolving World" – using the teachings of Joanna Macy.  She founded her website, Elder-Activists.org, to inspire, educate and support others — primarily on issues concerning climate change and social justice.  In addition to teaching at conferences and retreat centers she works with the Elders Action Network, to build a movement of elders addressing the social and environmental challenges we all face.   She lives in Philadelphia, with her partner Mordechai Liebling. Together they have five children and a brand new granddaughter.
Contact:  lpiser@aol.com; www.elder-activists.org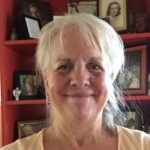 Rees Robinson
Rees is passionate about facilitating processes leading one to live a full, meaningful life right up until dying in a way aligned with one's own personal values and beliefs; having completed life consciously and well. The themes of Sage-ing workshops are core to the work and include: images and potential of aging; life review; forgiveness; mortality; and, legacy.
Rees enjoys facilitating workshops and working with individuals to get in touch with their wise inner elder and explore life's big questions. Rees is a Heartwork End of Life Planning group facilitator and is trained to facilitative the Center for Courage and Renewal's Soul of Aging workshop series. Rees volunteers with hospice and occasionally serves as a Spiritual Care Provider at Harborview Medical Center in Seattle. Rees would be honored to make presentations or facilitate workshops to meet your needs.
Contact: reesr@comcast.net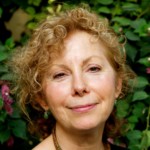 Judith Pederson-Benn, M.S., CADC, CHT
Judith has been a Sage-ing Leader for the past 2 years. She also works with individuals, groups and organizations as they explore how to make positive changes, overcome self-defeating patterns, and integrate practices that encourage balance and wellness.  For the past twenty years she has worked as a counselor, teacher, and organizational consultant.  She is a senior faculty member at the Center for Mind-Body Medicine and adjunct Faculty for Saybrook University.
Contact: 49jpedersen@gmail.com,  319-651-9722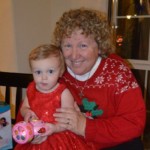 Nancy M. DeStefano
Wife, mother and grandmother and a sage-in-process. She is a Licensed Clinical Social Worker, and is certified as a Sage-ing Leader, a Spiritual Director, a Life Coach, and an Enneagram teacher. Nancy is a former United Methodist Clergywoman. She has taught Sage-ing over the past five years. She currently serves as a regional manager and clinician with Wellqor Health, a psychological service organization serving clients in senior independent, assisted living and memory care communities. Nancy leads retreats and workshops in Sage-ing, the Enneagram and other spiritual topics.
Contact: thresholdsoflife1@gmail.com or call 972-544-6404.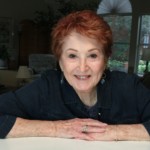 Joci James
Joci James, CSL is known as an Elder leading younger Elders to enrich their lives by sharing their birth gifts (talents and character strengths) with others. She leads Wisdom Circles and Workshops that reveal the opportunity for them to identify these signature gifts that are personally fulfilling and also beneficial to others. Learn more at www.jocijames.com
Contact: joci@jocijames.com or 972.898.5899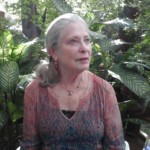 Judith Helburn, MS
Judith is the editor of the Sage-ing International Communicator and has been involved in Sage-ing work and play for over 20 years. She has received the Reb Zalman Leadership Award, has been a member of the Coordinating Circle, has been Training Coordinator, and continues to be active in Sage-ing International.
She is willing to travel and especially enjoys facilitating with other Sage-ing leaders.
Contact:  thehelburns@sbcglobal.net.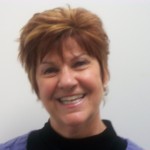 Terry Seufert
Terry Seufert, M.Ed., L.S.W., C.S.L. has a passion for people: how they feel, where they have been and is honored when she is able to share in the process of excavating where they are going. After a 30+ year career in social service Terry retired in 2017 and began actively pursuing bringing Sage-ing International into the lives of people in the Houston, Texas area starting with a Wisdom Circle that continues to meet. 
Harris County Senior Centers, local churches and 55+ residence are some of the places Terry facilitates classes, workshops and discussions on the process of moving into this new chapter of our lives.   Her familiarity, experience and respect for group process, Harvesting Wisdom, creates the safe space where people are open and willing to look at life, are able to share and feel uplifted about this amazing journey in  our lives. 
Contact: terry.seufert@gmail.com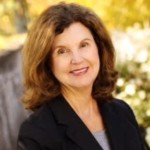 Lynn W. Moore, PhD, CLP
Lynn's passion is serving others who have "years of life experience" Sage-ing honors the past, looks to the future, while living in the present.  Her Bachelor and Master's Degrees are from Furman University, her Master's and Advanced Study degrees in Counseling are from Western Carolina University and her PhD in Leadership and School Administration are from the University of South Carolina.
After 32 years as an educator, she retired from Buncombe County Schools in Asheville, North Carolina as Director of the Progressive Education Program. Since retiring Lynn served on several non-profit boards as President of the Carolina Concert Choir, the Historic Johnson Farm Board, and the Hendersonville Kiwanis Club Board.  She loves spending time with her husband, her children and her grandchildren.
Contact:  lwmoore368@gmail.com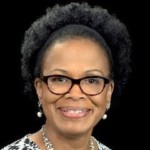 Caroline Grace Blackwell, MSW
With a deep bow to Reb Zalman and other elders from the Four Directions, Caroline brings to Sage-ing International more than 30 years of experience as nationally-recognized educator, facilitator, trainer, and group process artist dedicated to creating a world where diversity and cultural difference is welcomed and understood as essential to human growth and planetary survival. Her workshops feature creative practices that help participants expand their points of view, engage perceived others with dignity and respect, and access the wisdom of their bodies and personal power to "play with" life's challenges and opportunities. In her "day job," Caroline serves as Vice President for Equity and Justice at the National Association of Independent Schools. She is also blessed to be a wife and life partner, mother, daughter, sister, aunt, "Gigi," foodie, and recovering serious person!
Contact: caroline@sageingwithgrace.com or at 615-491-0470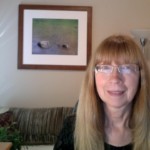 Susan Davis
Susan is intrigued with all the Sage-ing core topics, enjoying exploration in any of the areas offered.  Personal favorites are expanding elder consciousness and repairing relationships.  She finds they are all inter-connected and vital for our expansion into wise elderhood.  Whether you are interested in starting a Wisdom Circle, participating in the initial Sage-ing workshop Awakening the Sage Within, or would like to delve into any of the core concepts, she would enjoy meeting and discussing these possibilities.  Susan's credentials include:  Certified Sage-ing Leader, a Gerontology Certificate acquired during bachelor studies at Worcester State College in Massachusetts, and a Master of Arts in Applied Behavioral Science from Bastyr University in Washington. She also has an active though retired mental health counseling license, is a minister in the Seminary of Spiritual Peacemaking and is currently attending classes in the school Terrain of Essence.  She looks forward to meeting you!
Contact:  360-701-3098 or healwoman@hotmail.com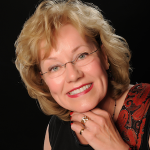 Marilyn Loy Every
Marilyn Loy Every holds a Doctor of Ministry degree in Wisdom Studies with a focus on aging, and Certifications in Spiritual Direction and Sage-ing Leadership. She also holds a Master of Arts in Counseling Psychology, and Master of Science in Audiology. Marilyn is founder of Sagessence (www.sagesssence.com), a company dedicated to promoting affirmative transformation of personal and cultural views of aging. She is currently Co-Chair of Sage-ing International (m.loyevery@sage-ing..org), and views her role as an opportunity to support change that honors aging in creating a better world.
Marilyn has authored Fire in the Well, Women and the Liberating Journey of Aging, and Tending the Fire—each book embracing elements of aging. She enthusiastically facilitates seminars, retreats, and classes that focus on potent aging topics.
It is the Pacific Northwest with its powerful natural beauty—the home of her heart—that imprints Marilyn's soul-scape and influences her spirituality, outlook, and work in the world.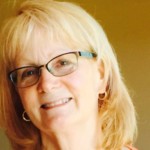 Jan Low, MA
Jan is passionate about seeking and destroying the limiting and dis-empowering effects of ageism in our culture. She knows the value of connection (one-on-one and in groups) with like-minded companions on the journey of aging consciously (versus unconsciously). Jan loves encouraging and supporting others to identify and offer their unique gifts to the world, no matter what their age.
Jan is a Certified Sage-ing Leader since 2012 and offers the SI "Awakening the Sage Within" one-day workshop. She also offers a curriculum she developed, a six session "Journey of Conscious Aging" course. Jan is an experienced speaker and published author on conscious aging topics; she is available for public speaking and will write articles for newsletters and online content. She has a deep interest in caregiving and end of life experiences, having lived with and cared for her parents throughout the end of their lives.
Jan continues her 33 year career of advocacy and social work with seniors. She has been a Certified Professional Guardian for 15 years. She is a Certified Life Coach with a special interest in working with people in midlife and beyond. Jan is also an Elder Care Coach, offering support and guidance for those who are on the journey of arranging for care for an elder or themselves.
Contact: eldercarelifecoach@comcast.net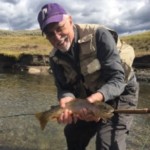 David Rozell
David 's passion is to inspire people to explore the new possibilities of aging with panache, joy and compassion; claiming their place as wisdom-keepers, and sources of spiritual healing and peace. He has been co-facilitating workshops, organizing conscious aging discussions groups in the Pacific Northwest for 5 years.  He also was a part-time instructor in Gerontology at Marylhurst University for 6 years where he taught Aging with Spirit classes.
Currently David is working with faith-based organizations in the Northwest to increase conscious aging awareness and understanding so that local churches and individuals can better serve their communities.
David is available to lead workshops and assist groups in creating conscious aging discussion groups.  He admits that he doesn't have all the answers but he is a pretty good guide for exploring your journey with you.
Contact:  503.504.0124 or dkrozell@Comcast.net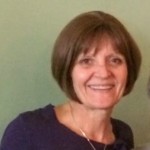 Trish Black
Trish is passionate about spreading Sage-ing® to all those she meets.  She is dedicated to helping others awaken to the process of aging consciously and to truly embrace the gifts of these elder years.  Topics of personal interest are Creating Legacy and Facing Our Mortality.  She believes these go hand in hand.  Consciously determining our legacy helps guide our days as we face the great mystery with peace and provides an avenue for our essence to live on into the future.
Trish is excited to bring the Sage-ing experience to others in Northeastern Wisconsin through Wisdom Circles, Awakening the Sage Within and other workshops on the core topics of Sage-ing. She hopes to grow in her own embrace and integration of all Sage-ing has to offer as she helps others discover these gifts and insights as they put on the cloak of the wise elder so needed in our world today.
Contact: trish.black55@gmail.com