Council of Honored Sages
Comprised of well-known professionals who have demonstrated exceptional leadership in relating to elders and the aging process, members of the Council of Honored Sages serve as the "wise Elders" of Sage-ing International, and are called upon from time to time to lend their vision to its growth and development.  Meet our  2017 Council of Honored Sages:
Robert Atchley, Ph.D. is an award-winning teacher, scholar, author, and mentor who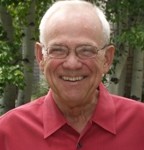 manifest spirituality in their lives. He has presented numerous lectures and workshops to a wide variety of audiences and has written more than a dozen articles for general audiences on this subject. His knowledge of the subject comes from extensive interviews and research, being part of several working groups of researchers, writers and lecturers focusing on spirituality, being involved in several organizations promoting "conscious aging" and/or spiritual growth, and his own 30-year conscious spiritual journey.  In addition to doing many workshops on his own, he has been co-presenter of workshops with Rabbi Zalman Schachter-Shalomi on "From Age-ing to Sage-ing" and with Ram Dass on "Conscious Aging." Since 2000, he has published entries on spirituality for three different encyclopedias. His next book, Spirituality and Aging: Expanding the View, is forthcoming from Johns Hopkins University Press.  He has received more than a dozen awards for his teaching, writing, and service, including the Distinguished Career Achievement Award from the Gerontological Society of America and the Benjamin Harrison Medallion, Miami University's highest honor given to a faculty member. He received the American Society on Aging's award for Distinguished Contribution to the Education of the Nation.
Christina Baldwin, M.S. is a writer and seminar presenter of 30+ years experience. Shehas contributed two classic books to the exploration of journal writing, including the well-known classic, Life's Companion, Journal Writing as a Spiritual Practice, revised and reissued in 2007 after 100,000 original sales. This work led her to a long study of personal growth and group dynamics and as a result of that experience she wrote Calling the Circle, the First and Future Culture to explore how social container releases needed wisdom. In recognition of the requirement for increased spirituality, she wrote, The Seven Whispers, Spiritual Practice for Times Like These. Her legacy book, Storycatcher, Making Sense of our Lives through the Power and Practice of Story, reminds readers of the necessity of story to communicate in all areas of professional and personal life. Continuing the exploration of collaborative dialogue, Christina and Ann Linnea wrote The Circle Way, A Leader in Every Chair, which documents applications of PeerSpirit Circle Process as a foundational tool for local to global change.  Christina holds a B.A. in English with honors and Phi Beta Kappa from Macalester College, and a M.S. in Educational Psychology from Columbia Pacific University. She currently lives on an island near Seattle, WA, from which she travels extensively to lecture, teach, and call people and organizations into conversations of heart, meaning, and activism.
Gary Carlson, PhD, is a co-founder, former Board Chair, Outreach Committee chair, Development Committee Chair,  former Training Faculty, and former Webmaster of Sage-ing® International, an organization focused on teaching conscious aging (sage-ing) principles.  He served on the Board of the Spiritual Eldering Institute and is a leader and co-founder of the Conscious Aging Network of New Mexico.  In 2010 he received the first Reb Zalman Leadership Award from Sage-ing International.  Gary retired in 1997 after a 31-year career as a research scientist and technical manager.  For 30 years he has participated as a leader and participant in human potential activities, including 18 New Mexico Men's Wellness conferences, seven New Mexico Conferences on Aging, four Sage-ing International conferences, and various other local and national conferences.  Gary has been married since 1981 to Charlotte Carlson, PhD.  They have three children and six grand-children.
Connie Goldman was formerly on the staff of National Public Radio in Washington D.C.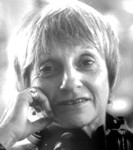 where she hosted the news program All Things Considered and produced many documentaries and feature stories.  Over 25 years ago at the age of 50 she felt called to go out on her own to explore the positive aspects of aging in a culture that seems to be obsessed with "staying young." She has had many conversations with "extraordinary older people."  Connie has written numerous books including The Gifts of Caregiving and Late Life Love, and has been a sought-after speaker. Her presentations offer encouragement and inspiration for making positive transitions and continuing to deepen and grow in the second half of life.
Eve Ilsen is a psychotherapist, rabbinic pastor, storyteller and singer.  She has had a private practice, trained state mental hospital staff in hands-on healing techniques, worked/played with Athabascan students in rural Alaska, and taught and practiced in Israel.  The years she spent in Jerusalem apprenticing with Mme. Colette Aboulker-Muscat added a rich, unique way of working with imagery to her tool chest.  Upon her return to the United states in 1986, Ms. Ilsen worked in tandem with her late husband, Rabbi Zalman Schachter-Shalomi, co-creating the Wisdom School,  co-leading workshops and assisting at holy day retreats, and creating many of the processes used in the Spiritual Eldering work.  Since 2000, she has been performing in concert, and since her beloved's death is in the midst of writing a book.
Lynne Iser is an activist committed to empowering those in the second half of life to use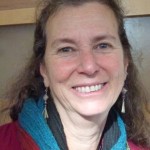 their resources and wisdom to create a world that is sustainable, just and fulfilling.  She is the founder of Elder-Activists.org, an online community of individuals inspiring, educating and supporting each other to become activists – transmitting their wisdom and legacy to future generations.  She was the founding Executive Director of the Spiritual Eldering Institute, where she where she learned about the opportunities and blessings of becoming an elder in her work with Reb Zalman.  She facilitates symposium for The Pachamama Alliance, along with the work of Joanna Macy, and, teaches conscious aging and community building both locally and regionally.
H. Rick Moody, Ph.D. has served as Director of Academic Affairs for AARP.  He 
 isis the author of over 100 scholarly articles and book chapters, as well as a number of books including: Abundance of Life: Human Development Policies for an Aging Society (Columbia University Press, 1988); Ethics in an Aging Society (Johns Hopkins University Press, 1992); and Aging: Concepts and Controversies, a gerontology textbook now in its 3rd edition. His most recent book, The Five Stages of the Soul, was published by Doubleday Anchor Books (1997) and has been translated into seven languages worldwide.  Dr. Moody taught philosophy at Columbia, Hunter College, New York University, and the University of California at Santa Cruz. From 1999 to 2001 he served as National Program Director of the Robert Wood Johnson Foundation's Faith in Action and, from 1992 to 1999, was Executive Director of the Brookdale Center at Hunter College. He has also served as Co-Director of the National Aging Policy Center of the National Council on Aging in Washington, DC.   Rick Moody is known nationally for his work in older adult education and recently stepped down as Chairman of the Board of Elderhostel. He has also been active in the field of biomedical ethics and holds appointment as an Adjunct Associate of the Hastings Center.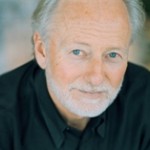 Richard Leider, M.S. is dedicated to awakening people to their"true calling." He is committed to helping "new Elders" discover the power of Purpose in the second half of their lives. In addition to his life coaching, writing and speaking work through the Inventure Group, he is a senior fellow at the University of Minnesota's Center for Spirituality and Healing. Through the Purpose Project he and his colleagues are finding that "purpose is good medicine!" His eighth book, Something to Live For, was published in 2008.
Wendy Lustbader, M.S.W. was a mental health counselor at Pike Market Medical Clinic in Seattle for many years and affiliate assistant professor at the University of Washington School of Social Work. She is nationally known for her speaking and consulting work with the Pioneer Network and is the author of Counting on Kindness: The Dilemmas of Dependency. She also wrote What's Worth Knowing: Interviewing 100 Elders, and co-authored Taking Care of Your Aging Family Members. She is a very engaging speaker who has a profound passion for working with and advocating for elders. She has worked in this field for over 20 years.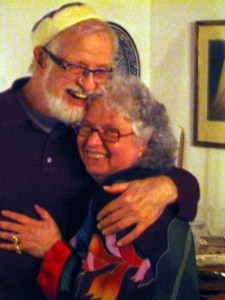 Bahira Sugarman and Rabbi Shaya Isenberg are co -founders and co-directors of the ALEPH Sage-ing Mentorship Program and senior faculty emeriti of the Spiritual Eldering Institute where, at Reb Zalman's request, they designed and implemented its leadership training program. They have been leading life transforming Sage-ing Workshops for almost 3 decades.  They have been teaching and living the couple relationship as a spiritual path for even more years.
Reb Shaya is past Chair of the Department of Religion and Emeritus at the University of Florida.  He is Co-Founder and past Co-Director of the UF's Center for Spirituality and Health.  Rabbi Emeritus and Co-leader with Bahira of Gainesville, P'nai Or Congregation, he has served on the faculty of the ALEPH Ordinations Program and remains on the faculty of the ALEPH Spiritual Directions Program.  He is a licensed Massage Therapist and a recent initiate as Traditional Reiki Master.
Bahira, in her 21st year as a traditional Reiki Master, is ordained as a spiritual guide by Rabbi Zalman Schachter Shalomi and has been celebrated as an Eyshet Hazon (Woman of Vision) v'Rofet Neshamot (Healer of Souls) by the ALEPH International community. She is retired as Co-Leader of Gainesville P'nai Or.  She combines psychotherapy and transpersonal healing work in private practice.  Licensed as a Clinical Social Worker and Marriage and Family Therapist and as a Massage Therapist, Bahira teaches  Reiki and  beginning Tai Chi Chuan to women. Bahira and Reb Shaya are available for Spiritual Direction consultations and Sage-ing Mentorship Programs.
William H. Thomas, M.D. is a physician with a special interest in aging and the elderly. In
 1991 he conceived the idea of the Eden Alternative™, a new approach to the care of frail elders. Facilities that adopt the Eden Alternative™ bring decision-making in line with the needs of the Elders, rather than bureaucratic priorities.  His award winning What Are Old People For? (2004) continues his visionary work on the Green House Project. Some of his other books are The Eden Alternative: Nature, Hope and Nursing Homes; Life Worth Living, which has received several awards, including an "Honorable Mention Award" from the American Medical Writers Association as well as being one of the 1996 selections for "Book of the Year" by the American Journal of Nursing; Learning from Hannah; and The Eden Alternative Handbook. Dr. Thomas diligently continues to work for change in institutional care worldwide. With his startling common-sense ideas and his ability to persuade others to take a risk, this creative and wildly exuberant country doctor has become something of a culture changer—re-imagining how Americans will approach aging in the 21st century.
 Deceased Members of Council of Honored Sages
Angeles Arrien, Ph.D., was a cultural anthropologist, award-winning author, educator, and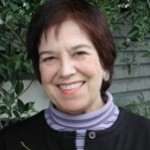 consultant to many organizations and businesses. She lectured and conducted workshops worldwide, bridging cultural anthropology, psychology, and comparative religions. Her work is currently used in medical, academic, and corporate environments. Angeles was the President of the Foundation for Cross-Cultural Education and Research.  Her books have been translated into nine languages, and she has received three honorary doctorate degrees in recognition of her work. Her book, The Second Half of Life was awarded the Nautilus Award in 2007.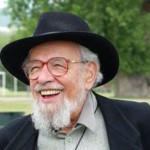 Rabbi Zalman Schachter-Shalomi, better known as "Reb Zalman," was the founder of the Spiritual Eldering Institute and a mentor to all members of Sage-ing International. In addition to his ordination, he had a Masters of Arts in Psychology of Religion from Boston University and a Doctor of Hebrew Letters from Hebrew Union College. He  taught at Universities and, in 1995, he accepted the World Wisdom Chair at Naropa University in Boulder Colorado from which he retired in 2004. He was the founder of Jewish Renewal, an active teacher of Hasidism and Jewish Mysticism and a participant in ecumenical dialogues throughout the world. His belief in the universality of spiritual truth has led him to study with Sufi Masters, Buddhist teachers, Native American elders, Catholic monks and humanistic and transpersonal psychologists.  He was the author of From Age-ing to Sage-ing: A Profound New Vision of Growing Older and numerous other books and articles and continues to speak at world conferences both in person and electronically.