Coordinating Circle 2017
The activities of SI are defined, developed and facilitated by the Coordinating Circle (CC), a seven to eleven person Board of Directors. The members of the CC volunteer their time and talents to ensure that all SI members have the needed support to develop and promote their own sage-ing practices. Current members include the following: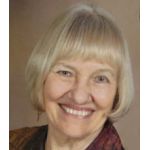 Mary Anne Ingenthron, Chair, MA,CSL, became familiar with Sage-ing the year  she retired after careers in education and  Local Arts Council management. She met Del Jones  in Tucson, Arizona and participated in the development of Wisdom Circles in 2006. She was  moved by the honest dialogue and personal growth that took place in these circles and the seed was planted for her future work facilitating Elder Spirituality Circles. She was certified as a CSL in 2013 and facilitates workshops and Wisdom Circles in Davis, CA. She is also a Certified Legacy Writing facilitator and leads Legacy writing workshops and Wisdom Circles.  She is working with the Congregational Care team at her church to develop an Elder Ministry program, has trained as a spiritual director and  serves as a Stephens Minister.  She and her husband have 4 children, 6 grandchildren and enjoy travel, hiking, reading, community service and time with the grandkids.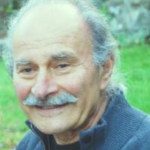 Jerome Kerner, Vice Chair, RA, CSL has been an architect since graduation from Pratt Institute in 1965.  For the past forty years he has been involved in personal growth and psychological and spiritual development such as; Core Energetics with Dr. John Pierakos, Family Systems with Hellinger Institute D.C. and certification in Gestalt Therapy from Southern CT State University.  He has published Be It Ever So Humble, a dialogue at the threshold of family ancestry and culture that explores the hidden self as reflected in the home.  He has been active in community as past President of the Town of Lewisboro N.Y.Library Assoc., Chairman of the Affordable Housing Comm. and presently Chairman of the Town Planning Board.  Jerome has been married since 1979 to Alexis Johnson PhD. They have three children and seven grandchildren.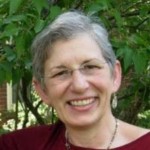 Anne Boynton, immediate past Chair, CSL,  has co-facilitated Sage-ing Intensives Workshops in Canada, Maine, New Hampshire and Massachusetts. She was on the 2012 and 2014 Sage-ing Conference Planning Committees, and Chair of the SI 2016 Conference, Wisdom and Spirit in Action, in Loveland, CO. Anne received the Reb Zalman Leadership Award in 2016 for her contributions to Sage-ing International.  She received a BS in Interior Design, and MS in Textile Design from the University of Tennessee, and has taught Art and Design at the University of Tennessee, Wentworth Institute of Technology and the Boston Architectural College in Massachusetts. She was Textile Sales Manager for Knoll International, and has co-owned a restaurant and catering company in Boston, MA, with her husband Martin. For the past twenty years she has been a practicing artist. Anne weaves creativity into her Sage-ing® work, and uses creative exercises as a contemplative tool to explore the core elements of Sage-ing. Anne lives with her husband of 34 years, Martin Halper, in Savannah, GA, and shares in the joy of their two grown children and their four amazing grandchildren.
Dr. Marilyn Loy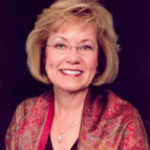 Every, Secretary, CSL,  holds a Doctor of Ministry in Wisdom Studies, with a focus on Aging, and a Certification in Spiritual Direction. She also holds a Master of Arts in Counseling Psychology, and a Master of Science in Audiology. She specializes in aging issues, communication strategies, life transitions, loss and grief, and spiritual companioning with individuals and in sacred circle groups. She has facilitated numerous seminars and classes about "conscious sage leadership" and is a presenter for Sage-ing International. Marilyn is author of  Women and the Liberating Journey of Aging—Awakening fire in the heart,  Fire in the Well—Poetry  for Women Awakening the Inner Sage, and  Tending the Fire—Poetry  for the Emerging Sage.
Georgeanna Tryban, Treasurer,  MSW, PhD, CSL,  is a retired professor of sociology at Indiana State University. She received her PhD from Michigan State University, her Certification of Specialty in Aging from the University of Michigan, and did a post-doc at the Center on Aging and Health at Case Western Reserve University. She has taught at Michigan State University, Wayne State University, Case Western Reserve University, and Indiana State University. She has an MSW from Tulane University and finished her CSL training in 2015. Her main areas of research and teaching have been in medical sociology, gerontology, social psychology, and cross cultural sociology, and online education. Now that she is retired she is free to become fully involved in her two great passions; her work in gerontology by being immersed in sage-ing, and her belief in the transformative value of cross-cultural experiences through her work with Youth for Understanding.
Donald W. Adams, Education Committee Chair, PhD, CSL,  practiced Child and Family Psychology in Cary, NC for 40 years, providing evaluation and therapy services to children, families, couples, and adults.  He also taught intimate relationship skills to couples, conducted men's groups and retreats, devised and wrote workshops for emotional literacy, and mentored and supervised many beginning clinicians.  He is a Past President of the NC Psychological Association and was an international trainer for the PAIRS program teaching new leaders of intimacy skills workshops.  Retiring in 2015, Dr. Adams turned to Sage-ing to find meaningful expression of his psychological and management skills while serving his aging cohort of peers.  Don is husband to Jo,  father of 6, grandfather of 17, and a great-grandfather of 1. He is a teacher, leader, mentor, photographer, and writer who actively pursues his own spiritual evolution.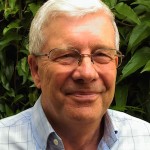 Gustavo Boog, at large member representing Brazil, coordinates several Elders programs like "Age-ing to Sage-ing" and  "Wisdom Sharing" in The Práxis Institute, and the "HR Senior" in the São Paulo Chapter of the Brazilian Human Resources Association. He has also conducted presentations in Eldering in São Paulo University and the Cancer Institute of São Paulo State and others.  He is a member of the Coaching Excellence Group of the Regional Administration Council and participated in  2015 in a "Choosing Conscious Eldering" Retreat  and  conducted  a workshop at the 2016 Sage-ing International Conference. He was a professor at many Brazilian universities, and  has written articles and presented videos on the eldering process. Professionally, Gustavo is a coach, management consultant and writer. He has a Master Degree in Business Administration and is an Industrial Engineer. He has worked for several companies and since 1983 has had  his own consulting company and has written more than 20 books and E-Books on personal and organizational development. Gustavo lives in São Paulo, Brazil with his wife of 46 years, Magdalena,  and has  3 children and 2 grandchildren. He likes to be in nature, travel, read, do volunteer service and make Dream Catchers 
Jan Freed, PhD, Communications Committee, is a leadership development and change management consultant with The Genysys Group (www.TheGenysysGroup.com).  She assists organizations and leaders make change by facilitating vision based strategic planning and executive coaching using a strategic futuring© model.  These planning efforts identify needs to help organizations get from where they are to where they want to be.
After a 30-year career at Central College, Jann is professor emerita of business management and the former Mark and Kay De Cook Endowed Chair in Leadership and Character Development.  During her tenure, she was department and division chair, served on numerous committees, and acted as Interim Vice-President of Academic Affairs.
Jann often shares what she is thinking and learning about leadership in the Business Record.  She is the author of several books and her latest book Leading with Wisdom:  Sage Advice from 100 Experts is based on more than 100 interviews with thought leaders in the field of leadership.  Jann is also certified as a Sage-ing Leader through Sage-ing International—an organization focused on helping people find meaning in the second half of life.
Jann is currently on the Planning and Zoning Commission for the city of Des Moines and on the Executive Committee of Nexus Women's Executive Alliance.  Jann is actively involved in the leadership at Central Presbyterian Church and a member of the Women's Leadership Connection of United Way.
Pat Hoertdoerfer, Co-Chair, Service Committee, BA, MA, MDiv, CSL, is a professional educator and a retired Unitarian Universalist minister who practiced her leadership at UUA Religious Education Curriculum Office and in academic institutions, congregations, community organizations, UU camps and conference centers, and interfaith communities over the past forty years. 
As a Certified Sage-ing® Leader she has been sharing her ministry with elders over the past 10 years.  While engaging in service to future generations, she has held many positions in Sage-ing leadership.  Currently she is chair of the Service Committee.  
Partner to Manfred for fifty-plus years, mother to four adult children, and Oma to seven grandchildren, Pat enjoys retirement living in the Lakes Region of New Hampshire. Through her many decades she has lived her passions of sharing stories around a campfire, engaging multigenerational spiritual growth and participating in cross-cultural adventures and service learning.
Rev. Brian McCaffrey, Outreach Committee liaison, is a visually impaired, 63 year-old, married Midwestern, ELCA Lutheran Long Term Care Chaplain who after thirty years of ministry has retired to St. Paul, MN to be near family and friends. In 1997 he graduated from a twoo year certificate program through the Center for Aging, Religion, and Spirituality (CARS) at Luther Seminary in St. Paul,  Minnesota. Ever since he has had a passion to bring the precepts of Conscious Aging to the Church. While living in Denver he had the opportunity to visit with Rabbi Zalman and to share the Reb's wisdom with the Rocky Mountain Synod of ELCA. Brian serves as the chair of the National Forum on Spirituality and Aging (www.nafosa.info), on the Board of Adult Lutherans Organized for Action (www.aloaserves.org), the Editorial Board of Caring Connections (http://caringconnectionsonline.org).and the Coordinating Circle of Sage-ing International.

Sage-ing International Contract Coordinators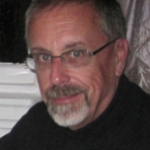 Al Rider, SI Tech Coordinator,  MDiv, MA, CSL, first encountered Sage-ing issues as a young chaplain intern at a San Francisco-area hospital in the 1970's, where the hospice concept – still controversial then – was just taking root. Now retired from a career in ministry and vocational counseling, Al lives in Indianapolis with his wife Karen. Originally from Michigan, he was educated at Valparaiso University, University of Virginia, Gettysburg Seminary, and Eastern Kentucky University. He's launched new congregations, directed the Lutheran Field Service for Europe at the time the Berlin Wall fell, and helped establish a new international, ecumenical ministry in Prague just after Russian withdrawal in 1990.  Al launched an elders' ministry at his last pastoral post.  He's now developing SI's new ElderForum webinar series.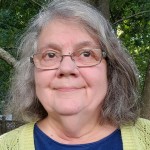 Rosemary Cox, SI Education Coordinator, CSL, SCF,  and 2012 recipient of the Reb Zalman Leadership Award, was a founding board member of Sage-ing International and past Education Committee Chair.  With degrees in Counseling and Education, she has worked in the aging field for over 23 years later specializing in brain health and development.  She taught at Holy Cross College (Notre Dame, Indiana), and in 2014 she retired as a social worker from Memorial BrainWorks in South Bend, Indiana.  Presenting at national and regional conferences, Rosemary has also co-authored The Heart of Aging with Wisdom and Vitality facilitator manual and has written manuals on intergenerational programming, memory improvement, and stress.  Married to Roger Cox, they have 5 children and 11 grandchildren.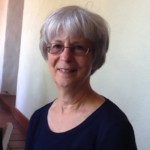 Jeanne Marsh, SI Certification Program Coordinator,  CSL, SCF. After retiring from the corporate world in 2005, Jeanne  received an MA from the Institute of Transpersonal Psychology where she was first introduced to Sage-ing through Reb Zalman's book, From Age-ing to Sage-ing . Jeanne brings twenty-seven years experience in corporate Human Resources and Management Training and Development. She currently serves as Coordinator for the Sage-ing Leader Certification Program. Jeanne is also certified to administer and consult using theMyers-Briggs Personality Type Indicator and facilitates "Connecting With Self" and Sage-ing workshops in the Dallas area as well as partnering with other Sage-ing Leaders throughout the country