2019 Coordinating Circle (board)
Executive Committee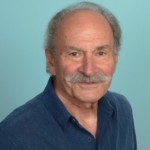 Jerome Kerner, Co Chair, RA, CSL has been an architect since graduation from Pratt Institute in 1965.
For the past forty years he has been involved in personal growth and psychological and spiritual development such as; Core Energetics with Dr. John Pierakos, Family Systems with Hellinger Institute D.C. and certification in Gestalt Therapy from Southern CT State University.
He has published Be It Ever So Humble, a dialogue at the threshold of family ancestry and culture that explores the hidden self as reflected in the home.
He has been active in community as past President of the Town of Lewisboro N.Y.Library Assoc., Chairman of the Affordable Housing Commission and presently Chairman of the Town Planning Board.  Jerome has been married since 1979 to Alexis Johnson PhD. They have three children and seven grandchildren.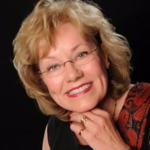 Dr. Marilyn Loy Every, Co-Chair, CSL, holds a Doctor of Ministry degree in Wisdom Studies with a focus on aging, and Certifications in Spiritual Direction and Sage-ing Leadership. She also holds a Master of Arts in Counseling Psychology, and Master of Science in Audiology. Marilyn is founder of Sagessence (www.sagesssence.com), a company dedicated to promoting affirmative transformation of personal and cultural views of aging. She is currently Co-Chair of Sage-ing International (m.loyevery@sage-ing..org), and views her role as an opportunity to support change that honors aging in creating a better world.
Marilyn has authored Fire in the Well, Women and the Liberating Journey of Aging, and Tending the Fire—each book embracing elements of aging. She enthusiastically facilitates seminars, retreats, and classes that focus on potent aging topics.
It is the Pacific Northwest with its powerful natural beauty—the home of her heart—that imprints Marilyn's soul-scape and influences her spirituality, outlook, and work in the world.
Georgeanna Tryban, Treasurer,  MSW, PhD, CSL,  is a retired professor of sociology at Indiana State University. She received her PhD from Michigan State University, her Certification of Specialty in Aging from the University of Michigan, and did a post-doc at the Center on Aging and Health at Case Western Reserve University.
She has taught at Michigan State University, Wayne State University, Case Western Reserve University, and Indiana State University. Her main areas of research and teaching have been in medical sociology, gerontology, social psychology, and cross cultural sociology, and online education.
She has an MSW from Tulane University and finished her CSL training in 2015.  Now that she is retired she is free to become fully involved in her two great passions–her work in gerontology by being immersed in sage-ing, and her belief in the transformative value of cross-cultural experiences through her work with Youth for Understanding.

Bob Coulson,  MPA, MA, MDiv, At Large, Your Life Story Matters!  You Only Live Once (YOLO), so why not "Live Your Best Life with Ageless Sage-ing?" Sage-ing is about rejuvenating your life wisdom, wellness and wholeness.  Sage-ing is also about redesigning your life with a review, repair and re-frame. In addition, sage-ing is about re-energizing your life as a listener, learner and leader using simple methods, mindsets and mentoring.
Bob lives and works in "The Golden Triangle of Sage-ing Life" – Positive Retirement, Aging and Legacy Transformations."  Bob is a certified Sage-ing Leader (CSL), Retirement Options Coach (ROCC), Senior Advisor (CSA) and Spiritual Director (CSD). His life experience includes roles as a minister, public servant and veteran. He actively serves as a senior advocate and community chaplain. He is also an engaged parent and grandparent and a pet lover too.  As the owner of Retirement Life Coach LLC, Bob facilitates live on-line and in-person consults, courses and coaching for individuals, couples and groups.  Customized sage-ing presentations, workshops and wisdom circles are available. Visit Bob's website at https://retirementlifecoachllc.com and connect.
Nancy Gray-Hemstock, Secretary. Nancy Gray-Hemstock, MSW, has been a Certified Sage-ing® Leader since 2005.  She lives in Victoria, BC, Canada where she creates and facilitates transformational Sage-ing workshops and retreats for a variety of groups, churches, and educational institutions with inspiration and empowerment in mind. With a social work background in aging, Nancy has enjoyed connecting with and deeply listening to older adults, and now she is delightfully surprised to find herself an elder. She also serves as a hospice Life Stories interviewer/recorder and is currently SI's Coordinating Circle Scribe (Secretary). Nancy facilitates autobiography workshops, enjoys writing, is a lifelong learner, and a active member of wisdom circles. Nancy can be contacted via www.victoriasageing.com, or nancygrayhemstock@shaw.ca, or 250-389-1448.
---
---
Other Coordinating Circle members
Donald W. Adams, Education Team Lead, PhD, CSL,  practiced Child and Family Psychology in Cary, NC for 40 years, providing evaluation and therapy services to children, families, couples, and adults.  He also taught intimate relationship skills to couples, conducted men's groups and retreats, devised and wrote workshops for emotional literacy, and mentored and supervised many beginning clinicians.  He is a Past President of the NC Psychological Association and was an international trainer for the PAIRS program teaching new leaders of intimacy skills workshops.  Retiring in 2015, Dr. Adams turned to Sage-ing to find meaningful expression of his psychological and management skills while serving his aging cohort of peers.  Don is husband to Jo,  father of 6, grandfather of 17, and a great-grandfather of 1. He is a teacher, leader, mentor, photographer, and writer who actively pursues his own spiritual evolution.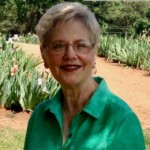 Elizabeth Bell, CSL, Ritual Team Lead,  brings her passion for living fully alive to the inner work and outer expression of becoming a Sage in the world.  She has an extensive background in leadership, course design and group facilitation, is a poet, writer and spiritual activist.  The commitment to create our elder years as the summit of life has been the source of her life and work for the past 20 years.  She is skilled in creating safe space for people to inquire and explore what it means to choose aging, to live with joy wisdom and vitality through our last breath.  She is the founder of The Elder Wisdom Initiative and the author of The Seven Graces of Aging: Dancing From The Inside Out.  She completed the CSL training in 2018. Elizabeth resides in Northern California with her husband Patrick, with whom she shares her life, her passion for grace-filled aging and co-facilitates workshops.
Gary Carlson, Development Team Lead,  PhD, is a retired research scientist and technical manager whose volunteer work is now focused on organizational activities related to Sage-ing/Conscious Aging.  He is also a clay artist and a past hospice volunteer.  Charlotte and Gary have been married for thirty six years and enjoy their three children and six grandchildren. Charlotte Carlson and Gary were both certified as CSLs by the Spiritual Eldering Institute and as SCFs by Sage-ing® International, which Gary was instrumental in founding in 2004.  Gary is also a co-founder and leader of the Conscious Aging Network of New Mexico, now a Chapter of SI.  Gary has received the Reb Zalman Leadership Award and the Sage-ing Pioneer Award from SI and is also a member of SI's Council of Honored Sages. Gary and Charlotte present workshops in New Mexico and nationally, including Awakening the Sage Within; Deepening the Sage Within; No Regrets:Living Well and Dying Well; and various other Sage-ing topics.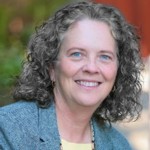 Gayle Dee, Technology/Webinar Team Lead,  is a Certified Sage-ing Leader who lives in the Corvallis/Albany area of Oregon. She conducts Sage-ing workshops, seminars and retreats in Oregon, Idaho and Washington. Her focus is working with faith-based organizations to increase awareness of conscious aging and the spirituality of aging in congregations. She is experienced in supporting local churches to establish elder spirituality ministries. Gayle is an ordained minister in the United Church of Christ (UCC), serving as Minister of Wisdom and Spirit for her local church, a ministry that explores the spirituality of aging, emphasizing the core elements of Sage-ing. She also co-leads the Aging and Spirituality ministry network in the Central Pacific Conference of the UCC, offering workshops and conscious aging resources to 45 congregations in Oregon, Idaho and southern Washington.
M
ary Anne Ingenthron, Immediate Past Co Chair, Chair, Marketing Team Lead, MA, CSL became familiar with Sage-ing the year  she retired after careers in education and  Local Arts Council management. She met Del Jones  in Tucson, Arizona and participated in the development of Wisdom Circles in 2006. She was  moved by the honest dialogue and personal growth that took place in these circles and the seed was planted for her future work facilitating Elder Spirituality Circles. She was certified as a CSL in 2013 and facilitates workshops and Wisdom Circles in Davis, CA. She is also a Certified Legacy Writing facilitator and leads Legacy writing workshops and Wisdom Circles.  She is working with the Congregational Care team at her church to develop an Elder Ministry program, has trained as a spiritual director and  serves as a Stephens Minister.  She and her husband have 4 children, 6 grandchildren and enjoy travel, hiking, reading, community service and time with the grandkids. 
Rev. Brian McCaffrey, At Large,  is a visually impaired, 63 year-old, married Midwestern, ELCA Lutheran Long Term Care Chaplain who after thirty years of ministry has retired to St. Paul, MN to be near family and friends. In 1997 he graduated from a twoo year certificate program through the Center for Aging, Religion, and Spirituality (CARS) at Luther Seminary in St. Paul,  Minnesota. Ever since he has had a passion to bring the precepts of Conscious Aging to the Church. While living in Denver he had the opportunity to visit with Rabbi Zalman and to share the Reb's wisdom with the Rocky Mountain Synod of ELCA. Brian serves as the chair of the National Forum on Spirituality and Aging (www.nafosa.info), on the Board of Adult Lutherans Organized for Action (www.aloaserves.org), the Editorial Board of Caring Connections (http://caringconnectionsonline.org).and the Coordinating Circle of Sage-ing International.
Cindy Siemers, Service Team Lead, arrived in the U.S,  from Pingtung, Taiwan in 1983 to attend graduate school at the University of Nebraska. She obtained two Masters  degrees in Economics and Actuarial Science in 1987. After graduation, she stayed in the U.S. and worked in the insurance industry for twenty years.  
In a search for a viable path to grow older in the United States, Cindy went back to school to obtain another Master degree in social work to help create an age friendly society that would respect and treasure elders just like her homeland in the East. Cindy encountered Sage-ing International during her last semester at school. After graduation, Cindy went on to work for a hospice agency and incorporated many sage-ing concepts into her caring for dying and bereaved clients.
Cindy is a Sage-ing  Circle Facilitator and a Certified Sage-ing Leader.  She is currently a Licensed Master Social Worker whose practice focuses on aging issues and spirituality in the second half of life.  Cindy is also a regression therapist, an energy healing practitioner and a NIA movement instructor. Her passion is to synthesize wisdom from Eastern traditions with Western teachings to invoke a paradigm shift from Aging to Sage-ing®.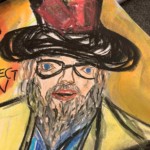 Raines Cohen, Partners Liaison Team Lead, CSA, CLIPP wrote about Sage-ing in a chapter in the Aging in Community chapter in the book Audacious Aging in 2008, and then set out to discover what it really was, attending and presenting at several SI conferences and helping produce the 2018 one. From an early age, he helped organize and run technology-support peer groups, in college co-founding the Berkeley Mac User Group, and running similar online communities, and later found the same skills were helpful in launching real-world intentional communities, EcoVillages and "Beacon Hill Village" style support networks. His community-organizing work helping people co-create intergenerational and senior cohousing neighborhoods led him to a deeper exploration of the power of spirit, activism and purpose in later life. He was a founding member of the Elders' Guild, led by Honored Sage Barry Barkan, who was a key force leading Reb Zalman to write From Age-ing to Sage-ing. Raines helped launch and grow the Elders Action Network, and now serves on the board of his local Gray Panthers group and the national Life Planning Network, and is involved with several Elder Salons and the Elders Climate Action movement. He is a Certified Senior Advisor, Certified Living in Place Professional, and Global EcoVillage Network Ambassador, living in a cohousing community in Berkeley, California. His goal, as an "Aspiring Elder," is to grow up like so many of the wonderful people he has met through SI and the related groups, and to help the organizations in this growing movement better understand themselves and each other, and collaborate effectively.

Sage-ing International Contract Coordinators
Rosemary Cox, SI Education Coordinator, CSL, SCF, and 2012 recipient of the Reb Zalman Leadership Award, was a founding board member of Sage-ing International and past Education Committee Chair. With degrees in Counseling and Education, she has worked in the aging field for over 23 years later specializing in brain health and development. She taught at Holy Cross College (Notre Dame, Indiana), and in 2014 she retired as a social worker from Memorial BrainWorks in South Bend, Indiana. Presenting at national and regional conferences, Rosemary has also co-authored The Heart of Aging with Wisdom and Vitality facilitator manual and has written manuals on intergenerational programming, memory improvement, and stress.  Married to Roger Cox, they have 5 children and 11 grandchildren.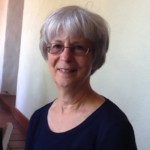 Jeanne Marsh, SI Certification Program Coordinator,  CSL, SCF. After retiring from the corporate world in 2005, Jeanne  received an MA from the Institute of Transpersonal Psychology where she was first introduced to Sage-ing through Reb Zalman's book, From Age-ing to Sage-ing . Jeanne brings twenty-seven years experience in corporate Human Resources and Management Training and Development. She currently serves as Coordinator for the Sage-ing Leader Certification Program. Jeanne is also certified to administer and consult using theMyers-Briggs Personality Type Indicator and facilitates "Connecting With Self" and Sage-ing workshops in the Asheville, NC area as well as partnering with other Sage-ing Leaders throughout the country. You can connect with Jeanne at j.marsh@sage-ing.org or (828) 246-9163.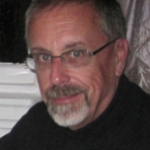 Al Rider, SI Tech/Webinar Coordinator,  MDiv, MA, CSL, first encountered Sage-ing issues as a young chaplain intern at a San Francisco-area hospital in the 1970's, where the hospice concept – still controversial then – was just taking root. Now retired from a career in ministry and vocational counseling, Al lives in Indianapolis with his wife Karen. Originally from Michigan, he was educated at Valparaiso University, University of Virginia, Gettysburg Seminary, and Eastern Kentucky University. He's launched new congregations, directed the Lutheran Field Service for Europe at the time the Berlin Wall fell, and helped establish a new international, ecumenical ministry in Prague just after Russian withdrawal in 1990.  Al launched an elders' ministry at his last pastoral post.  He's now developing SI's new ElderForum webinar series.