"Harvesting" is one of the key components of developing a spiritual practice for aging consciously.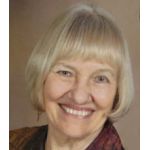 It is about reviewing our unique life experiences (Life Review) and garnering lessons learned from the examination and contemplation of them. Rabbi Zalman Schacter Shalomi  in From Age-ing to Sage-ing challenges us to bring calm and curiosity to this process which can result in the reaping of insight into the meaning of our lives.  He also encourages, even mandates, that we pass on to future generations the lessons that our unique life experience have taught us.
In the harvesting process Sages in training explore big questions like "What are the threads that have run through my life?" "What is my purpose?"  "What has given my life meaning?" "What do I care most deeply about?" "What do I believe?" and "How do I want to live my life with the time I have left?"–to name a few.
As conscious elders, we do this work in Elder Spirituality Circles, in Awakening the Sage Within Workshops, in Sage-ing Intensive retreats, in Wisdom Circles, in conversations with spiritual companions and through our own spiritual practices of journaling, meditation and contemplation.
We then work to pass on a spiritual legacy of lessons learned to our families and future generations by writing memoirs, legacy letters and ethical wills.  Some choose to use digital tools to share life stories and lessons captured in their own voice in video recordings–usually with the help of the younger generation.
Having been involved in the inner work of Sage-ing for almost ten years now, I can say that the harvesting process has been one of the most important spiritual practices for me to discern the lessons and meaning of my own life and to put those lessons in writing.
Harvesting is a process that also works as elders gather in Wisdom Circles or conscious aging workshops  and retreats and then attempt to garner what was learned from participation in each group's activities.  And recently Sage-ing International conducted a series of harvesting exercises to discern what we as an organization learned from our recent biennial conference in Colorado in order to make the 2018 conference even better.
Recently I came across a blessing that intrigued me as a new harvesting tool. It came from a reading of one of John O'Donohue's blessings in his beautiful book of wisdom "To Bless the Space Within".  In "At the End of the Day: A Mirror of Questions" he offers 22 questions for reflection at the end of each day.
It led me to think about harvesting as a daily spiritual practice–an opportunity to apply contemplation and mindful discourse to a daily life review process.  So now, this O'Donohue blessing lies tacked to the wall in front of my writing desk. I try each night to spend a few minutes journalling or simply meditating on one or two of his questions like:
What did I learn today?
What did I begin today that might endure?
Whom did I neglect today and where did I neglect myself?
How were my conversations?
From the evidence, why was I given this day?
It is my hope that this daily harvesting practice will yield ongoing insights and wisdom that I can pass on as part of my spiritual legacy. After all, we are still learning!!
Thank you Rabbi Zalman Schacter Shalomi and John O'Donohue!