Sage-ing is a new approach to growing older. Our culture often presents a view of aging that marginalizes us as we gain experience and wisdom:  It pressures us to disguise the visible signs of aging, to accept 'age-ist' euphemisms in place of respectful terms for elders, and to retreat to the edges of life to make room for younger people.
Instead, Sage-ing provides skills, philosophies, perspectives, and tools to improve the second half of life – not by trying to pretend we are not growing older, but by recognizing the value we offer, and responding in practical, positive ways to the changes in our lives.
A Sage-ing Intensive Workshop provides opportunities to harvest life experience leading to further growth throughout life. Our materials are not specific to any religious discipline, but enhance spiritual maturity for persons who embrace any humanistic practice or faith.
This workshop is one way to fulfill the pre-requisite for Certified Sage-ing® Leadership training.
We will:
Identify common myths of aging and affirm the potential of our elder years
Harvest our own wisdom to transmit as a legacy to future generations
Examine our past with 'life review' and use the wisdom we have gained for 'life repair'
Understand that forgiveness is a gift we give ourselves
Create peace of mind by doing the work needed to face our own mortality
Identify ways for us as elders to serve as mentors and healers in society
Develop our own vision of self as an elder
Nourish ourselves physically, emotionally, mentally, socially and spiritually
Who can benefit:
Older adults and their families;  anyone interested in conscious aging
Seasoned adults 45 and over who wish to envision their second half of life
All who work with older adults: clergy, social workers, hospice workers, caregivers
Anyone interested in exploring a new paradigm of the life cycle described in Rabbi Zalman Schachter-Shalomi's book
Certified Faculty: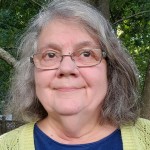 Rosemary Cox, Certified Sage-ing Leader, South Bend, IN,is Sage-ing International's Education Coordinator,the 2012 recipient of Sage-ing International's Reb Zalman Leadership Award.  She has an MS in Counseling and Education and has worked in the aging field for over 23 years, specializing in the area of brain health and development.
Jerome Kerner, Certified Sage-ing Leader, Westchester, NY, has advanced certification in Gestalt psychotherapy from Southern Connecticut University, in Transgenerational Family Systems from Hellinger Institute, Washington DC and is also a practicing registered architect.
Conference Fees:
The $300 fee includes workshop materials, lunches, snacks, and free membership in Sage-ing International (SI).
A discount is available to members of the CAJ and those who have completed a previous Sage-ing Leadership event.  Contact Rosemary Cox at 574-386-1962 (cell/text) or rmzestcox@yahoo.com for special registration details.
TO REGISTER, click here
Questions?
For event information, please contact: Jerome Kerner (914.763.6911 or jkerner35@optonline.net )
For more information on SI, including our many other events and webinars, go to:  http://sage-ing.org.